Since the Covid-19 pandemic appeared in early 2020, Vietnam has implemented a range of measures to protect people's health as well as prevent economic and commercial activities from being too severely affected. This includes measures such as the implementation of medical testing, social isolation nationwide, closing the border, and temporarily suspending the issuance of visas in Vietnam.
During 2 years of suffering from the complicated effects of the pandemic, Vietnam has continuously reviewed and updated its immigration policy accordingly. The following article will provide an overview of visas in Vietnam during this time.
Vietnam's first move on its visa policy in the pandemic
Given that the Covid-19 pandemic has consistently increased causing a high-risk of infection in the country, the government of Vietnam decided to close all border gates and stop issuing entry visas to Vietnam with notices and official regulations.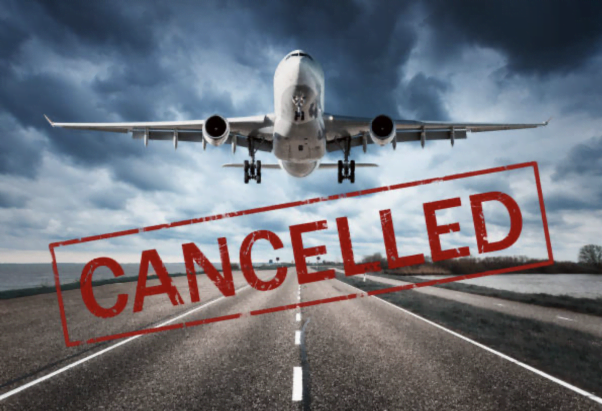 Due to the pandemic, all borders are closed and the policies for visas in Vietnam have been temporarily adjusted
On March 21, 2020, Vietnam's first move on the visa issue was made with Notice No. 118/TB-VPCP, according to which, the Vietnam government has suspended entry of all foreigners and overseas Vietnamese via commercial flights into the country since March 22, 2020:
Temporarily suspend entry for foreigners, except for cases of entry for diplomatic, official purposes, and all those special cases (visitors); foreigners attending and serving important foreign affairs activities; experts, business managers, high-tech workers of enterprises participating in important projects decided by the Government of Vietnam.
Temporarily suspend entry for overseas Vietnamese and their relatives, and grant visa exemption certificates due to the pandemic. Overseas Vietnamese are only allowed to return to their homeland by Vietnamese government repatriation flights, and they must comply with all local health and safety regulations.
Following this notice, applying for all entry visas in Vietnam will also be postponed until the situation improves or until further notice.
The next update on visas in Vietnam is to keep the economy from being severely affected
On May 23, 2020, to support FDI projects and welcome new investments into Vietnam, the National Steering Committee for COVID-19 Prevention and Control issued an official letter No.2847/CV-BCD guiding the permitting of foreign nationals who are investors, managers, experts, and high-skilled workers to enter Vietnam, provided that they have an entry permit to Vietnam.
On May 26, 2020, Vietnam released Resolution No. 79/NQ-CP on issuing e-visas to citizens of 80 countries as of July 1, 2020.
Even though all borders of Vietnam are closed to foreign visitors due to the pandemic, and the government has not made any official statement on when to reopen the border, this update on visas in Vietnam has shown a positive sign that the country is ready for the reopening date and will take measures to bring things back to the new normal as soon as possible.
On May 29, 2020, through Resolution No. 84/NQ-CP, the Vietnamese government officially allowed the extension and resumption of new work permits for foreign nationals who are investors, managers, experts, and highly-skilled workers to enter and work in Vietnam after a long period of pausing.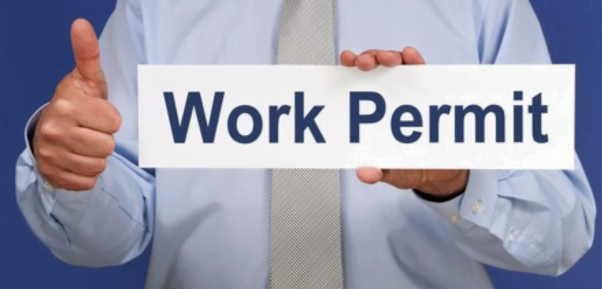 Changes in policies of visas in Vietnam have also led to adjustments in the issuance of work permits
Later, starting from February 1, 2021, until further notice, anyone entering Vietnam must undergo a medical examination and undergo a 21-day quarantine instead of a 14-day quarantine before moving to the next places in the territory of Vietnam.
The extension of visas in Vietnam after the 4th wave of the pandemic – A positive outlook
On November 30, 2021, after the situation was looking more promising, thanks to all the efforts to fight the 4th epidemic of Vietnamese people, the Vietnam Immigration Department released updates on the official website about the extension of temporary stay for foreign visitors who became stranded in Vietnam due to Covid-19, with details as follows:
Foreigners who enter Vietnam under visa exemption, e-visa, or tourist visas from March 1, 2020, will continue to be "automatic extension of temporary residence" until the end of December 31, 2021. They can exit during the above period without having to carry out procedures for the extension of temporary residence.
Foreigners who enter Vietnam under visa exemption, e-visa, or tourist visas before March 1, 2020, if they can prove that the reasons for being stranded are reasonable and are force majeure, together with the certification of diplomatic missions, or competent agencies in Vietnam, will also be granted "automatic extension of temporary residence" until the end of December 31, 2021.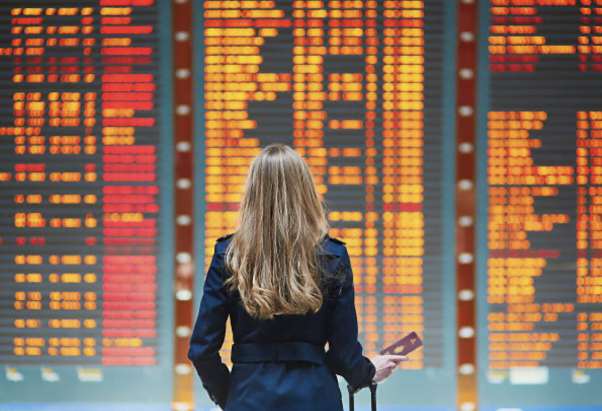 The policies on visas in Vietnam during the pandemic have been constantly updated according to the situations inside and outside the country.
From November 2021, international tourists (foreigners and Vietnamese settlers coming from key and potential tourism markets in Vietnam) can visit Vietnam if they meet the following conditions:
You must have a Covid Vaccination Certificate or a certificate of recovery from COVID-19. The time from hospital discharge to admission was no more than 6 months.
You must have negative results for SARS-CoV-2 from RT-PCR/RT-LAMP tests within 72 hours (from the time of co-collection) before boarding.
Children under 12 years of age traveling with a parent or guardian must have a negative RT-PCR test result 72 hours before boarding.
You must have medical/travel insurance that covers COVID-19 treatment with a minimum coverage of $50,000.
You must take a package tour from an approved travel agency.
* The importance of Covid Vaccination Certificate in visa application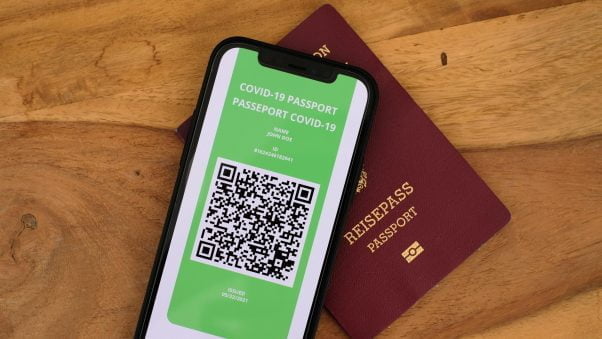 A sample of the Covid Vaccination Certificate is displayed in the mobile app
The Covid Vaccination Certificate, or Proof of Covid Vaccination, is a paper-based or app-based certificate used to certify that you have been vaccinated against Covid-19. This certificate will show the number of vaccines you have been vaccinated against, the names of the vaccines, and the date of injection.
This certificate is such an essential document that everyone now must have to not only travel in Vietnam but also apply for visas in Vietnam and enter a foreign country.
A positive outlook will be seen in 2022 – Policies of visas in Vietnam are soon to be restored
Since December 2021, Vietnam has received a lot of good news regarding the pandemic situation as well as other related fields. The Ministry of Foreign Affairs of Vietnam has accepted the Covid Vaccination Certificate (those who have had 2 doses of the vaccine) from 77 countries and proposed that the countries recognize vaccine passports from Vietnam.
Visitors who have had 2 doses of vaccine and have a negative RT-PCR test 72 hours before entry will not be quarantined, but only monitored for 3 days at the property. Visitors who have not been vaccinated or have not been vaccinated will be quarantined at the property for 7 days and will receive free vaccinations during the quarantine period.
This regulation, together with the policy of suspending the issuance of visas in Vietnam, has played an important role in helping the epidemic situation in the country improve. The number of infections has dropped sharply, the immunity in the community has increased, and the social distancing orders in many places have been gradually lifted.
Also, from the end of 2021, 3 airlines, including Vietnam Airlines, Vietjet, and Bamboo Airways, have opened ticket sales for several international routes departing in January 2022. Those international routes are regular flights between Vietnam and the United States, Japan, Cambodia, South Korea, Singapore, Thailand, Laos, and Taiwan. At the same time, the flying routes departing from Vietnam to Europe and Australia are also ready to be deployed from January 2022 as soon as allowed by the government.

Hoping to be opened to international tourists in the nearest future of Vietnam will soon be completed.
Mr. Nguyen Trung Khanh, Director General of the Vietnam National Administration of Tourism, Ministry of Culture, Sports and Tourism, said that after more than a month, with the permission of the government, Vietnam's tourism industry has piloted welcoming about 3,500 international tourists to 5 localities in the form of a package holiday
Along with more positive changes in disease control, as well as the reopening of international routes, Vietnam is gradually making positive changes in reopening international borders. Soon, the issue of visas in Vietnam as well as between Vietnam and other countries will gradually return to normal.
Summary
Since the outbreak of the disease at the end of 2019, the Vietnamese government has performed a good response controlling the disease throughout the country with a series of policies and regulations being issued. Which, significantly contributed to the prevention of infectious diseases from abroad, through the policy of closing the border and temporarily stopping the issuance of entry visas in Vietnam.
However, because the border closure has been for such a long time this will cause a series of difficulties in restoring and developing many fields, such as diplomacy, the economy, politics, tourism, etc., Vietnam has also continuously loosened and updated new policies depending on domestic and international situations.
Those timely adjustments on policies of visas in Vietnam during the global pandemic not only contribute to controlling and preventing the spread of the disease but also help the government and people feel secure in dealing with the disease.