.Although people often believe that foreign citizens or companies are not allowed to own real estate in Vietnam, that is an erroneous conception because it is completely achievable if necessary and sufficient conditions are met.
To help foreign investors easily complete the requirements, all useful information related to how to buy real estate in Vietnam has been gathered in this detailed guide..
Are foreigners allowed to buy real estate in Vietnam?
Until a few years ago, the real estate market in Vietnam was not popular among foreigners because they were restricted by the government's foreign property ownership laws. Under Vietnamese Law, foreigners were allowed to own one apartment in a condominium at that time.
Nonetheless, since July 2015, thanks to the Vietnamese Law on Residential Housing (LRH), foreigners can buy real estate in Vietnam at ease. To put it simply, they can buy as many properties as they want. The amendment of the Vietnamese Law is considered as a revolution in the foreign ownership regulations..
Are foreigners allowed to buy land in Vietnam?
As stipulated in the Constitution of the Socialist Republic of Vietnam, the land is of collective proprietorship by all Vietnamese, and it is governed by the State. For this reason, foreigners are not allowed to buy and own any land in Vietnam.
Under the Vietnamese Land Law, foreign organisations and individuals can rent land. The validity of the lease can be up to 50 years in normal circumstances, 90 years in exceptional cases, or even 99 years in 2020..
The new foreign ownership rules of real estate in Vietnam
As a foreigner, you can completely buy or own real estate in Vietnam on the stipulation that you have a thorough grasp of the new foreign ownership of property law as follows:
–
Expat with a tourist visa can buy real estate in Vietnam.
–
Although foreigners can buy an unlimited number of real estate in the country, you are not allowed to buy more than 250 houses in one ward.
–
Foreigners can buy up to 30% of the units in condominiums and can possess a maximum proportion of 10% of the properties in a project.
–
The 50-year leasehold period is now renewable.
–
Foreigners who get married to Vietnamese have free ownership rights to real estate in Vietnam.
.
Are foreigners allowed to buy real estate from Vietnamese people?
Generally, due to the significant limitation on the secondary market, real estate is purchased by foreigners from former foreign landlords or dealers on the real estate market in Vietnam. Unless the foreign quota in a certain project has not yet reached 30%, you will not be able to buy real estate in Vietnam from local citizens..
Vietnam's Land Use Rights (LUR)
Land Use Rights (LUR) can improve the security of foreign investments in Vietnam.
Under the LUR, foreigners only have the right to use the land (including the land rented or endowed by the Vietnamese Government) without proprietorship on land.
Foreigners can lease their lands on the stipulation that they have to assign their Land Use Rights Certificate (LURC) to the Vietnamese Government.
Foreign ownership of real estate in Vietnam
To buy real estate from a property developer, I.e apartments, villas, condo hotels, etc. Foreigners must have a proprietorship certificate.
Due to the protection of national defense and security, foreigners have come up against some difficulties in receiving their property ownership certificates since 2017.
The Vietnamese Housing Laws allow foreigners to possess up to 30% of total apartment units in a project and they have no right to own real estate that is in the checklists of special areas reserved for National defense and security. The competence to determine those lists only belongs to the Ministry of National Defence, and the Ministry of Public Security.
To know the list of real estate options available to foreign investors, you can check with the Department of Construction in your area, or with a real estate expert.
.

The Pink Book
The Pink Book is known as a certificate of land use rights, ownership of houses, and other assets attached to land in Vietnam. Your full proprietorship will be written in this book.
The Pink Book is a common nickname for this book. It is named after its cover's colour and issued by the Ministry of Natural Resources and Environment. Its validity covers all kinds of land all over the country.
What does the pink book include?
The Pink book's uses are presented below:
–
Serve as collateral for bank loans
–
Allow you to use your home for residential and non-residential uses.
–
Allow you to disassemble, maintain, renovate, or rebuild your home (but you must obey the conditions and procedures of laws on construction).
–
Allow you to lease, sell, or mortgage the house, or pass it on to an heir.
The process to buy real estate in Vietnam
To avoid unexpected circumstances, such as unforeseen additional fees, you should have a thorough grasp of the buying real estate in Vietnam process before deciding to invest.
All steps of buying real estate in Vietnam process are instructed in detail below:
1. Paying for real estate in Vietnam
The ways to pay for a property include cash payments, putting your house in pledge, or even paying by instalment can be accepted by some sellers.
In Vietnam, US Dollar is not allowed in property payments and the Vietnamese Dong (VND) is the currency used in transactions today.
2. Why is there so much foreign investment emerging into real estate in Vietnam?
Central areas in Hanoi and Ho Chi Minh city are considered as promised lands, currently catching many foreign individuals', foreign corporations', and local people's attention.
Besides, Da Nang, Ba Ria Vung Tau, Nha Trang, Quang Ninh, and Phu Quoc are known as beautiful coastal areas for people who are keen on seaside resorts. Especially the housing prices in Da Nang city have skyrocketed in recent years thanks to its splendid attractions and landscapes.
With regards to rental or trading profits, buying a range of units in Ho Chi Minh city is the best choice for you.
3. Hiring a property lawyer for real estate in Vietnam (optional)
In general, it's always good to get expert advice, carrying out decisive transactions with support from lawyers and experts will always reduce risk.
However, foreigners rarely hire property lawyers when buying apartments on the primary market because most property developers including foreign and domestic property developers will include a property lawyer if you want.
In case you ever need a consultant you can speak to our real estate experts at this link.
4. Making a property or apartment deposit/reservation
After considering potential properties carefully, you have to leave around VND 50 million – VND 100 million (between USD 2,100 to USD 4,500) as a deposit for reservation purposes until the date of the sale opening ceremony, and this fee will be refundable at any time.
For example, your booking reservation number is 87th, which means that after 86 others will be given priority to pre-select a property to purchase, then it will be your turn on the sale opening ceremony. The booking capital will be taken back if you suddenly change your decision.
5. Signing the deposit contract
The customers' reservation amount will be converted into a non-refundable deposit if they agree to buy the property at the sale opening ceremony.
When you sign the option to enter the deposit contract agreement, pay your deposit by credit card or bank wire transfer.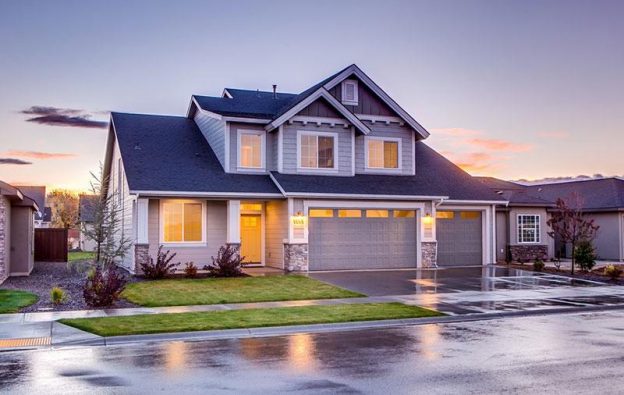 6. Paying the first installment and signing the deposit contract
You will be required to pay your first installment within 14 days after paying the first deposit as usual.
The deposit contract will be valid as soon as your installment is paid for the first time and the contract will be not transferable.
7. Scheduled payments
Before entering the contract, all clauses specified in it should be agreed upon by both contracting parties. Since then, all scheduled payments will be completed according to the agreement.
8. Sales & purchase agreement (SPA)
You should execute your sale and purchase agreement after your foreign ownership eligibility is confirmed and your SPA will be transferable later.
9. The unit's handover
To take possession of the real estate in Vietnam, it is required to purchase a maintenance charge equal to 2% of the previous value. Besides, the one year's worth of operating as well as management costs, a 0.5 percent registration fee must be paid, and the due installment must be paid. However, some property transactions without the management cost for a few years can be applied thanks to special promotions.
10. Procedures for obtaining the Pink Book
When your sale and purchase agreement as well as financial responsibilities have been signed, you should prepare some documents along with your application to complete the procedure for granting the Pink Book. However, these preparations can be unnecessary if authorised sellers are willing to do these for their customers.
11. The last payment
Usually, within 14 days after receiving the notification of granting the Pink Book, you will be required to make your final payment for real estate in Vietnam..
Transferring funds into the country when buying real estate in Vietnam.
To buy real estate in Vietnam, you should open a local bank account such as BIDV, SHB, Vietcombank, or Vietinbank. You can get in touch with them via email or phone call ahead of time to provide the required personal information for creating the account.
Alternatively, you can open an account in a branch from one of your home banks or an international bank. There are many large international businesses in Vietnam that use and trust the banking system here if you chose the correct bank.
After completing all the necessary procedures to open a bank account, you can transfer your money from your bank account in USD, EUR, or any other convertible currency to your bank account in Vietnam first and transfer your money to the sellers in VND (Your currency will be converted automatically to VND at the current exchange rate)
*Notice: Under Vietnam legislation, any cash amounts above USD 5.000 that are brought into or taken out of Vietnam must be strictly declared. The Authorities, on the other hand, do not generally examine your money entering Vietnam, but rather when you are leaving Vietnam..
Obtaining a loan in Vietnam by mortgaging foreigners' properties.
In Vietnam, foreigners often struggle in taking out a mortgage. As your options are restricted, you may require extra help from some banks including OCB, HSBC, Standard Chartered, SHB, or other international banks to easily obtain loans instead of domestic banks.
In the case that foreigners get married to Vietnamese people, they will be eligible to obtain a 15% loan from OBC for up to 4/5 of the property's value. Nevertheless, you are required to leave some of your assets as a guarantee. If you want to obtain the best loan, you should contact some banks and make sure that all the interest rates, amortisation requirements, and related issues are always carefully considered..
Taxes and fees for real estate in Vietnam 
Value Added Tax (VAT)
Value Added Tax is set at 10 % of the product value when buying real estate in Vietnam on the primary market.
Maintenance cost
Maintenance cost is 2% of the transaction value paid by customers in any case.
Registration cost
It is 0,5 percent of the property value that buyers are required to pay to obtain the Pink Book
Income tax on rental properties
In comparison to other Asian nations, Vietnam's rental income tax is quite high. Basically, you must pay 10 % of your rental income including 5% personal income tax and 5% VAT when you acquire real estate in Vietnam and then lease out that property.
Capital gains tax
Even if there is no capital gains tax in theory, you still need to pay a 2% personal income tax when you sell your real estate in Vietnam.
Land tax
Foreigners can hardly buy land in Vietnam. However, for your information, the land tax will be about 0.03 % to 0.15%
.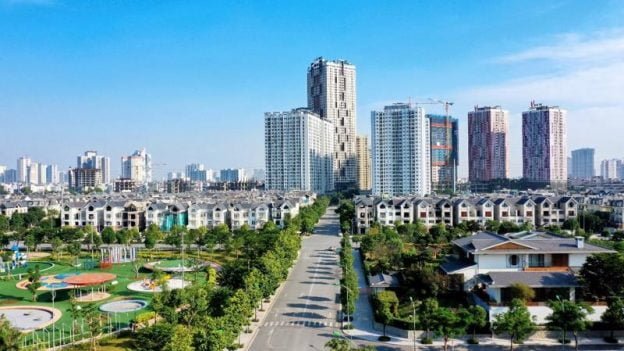 The best places to buy real estate in Vietnam
Ho Chi Minh City (Saigon)
Ho Chi Minh is known as the biggest and busiest city, as well as Vietnam's commercial center with a population of more than 10 million people. Nowadays, in comparison with other Asian neighboring cities such as Kuala Lumpur, Hong Kong, Bangkok, and Singapore, the living and housing costs in Ho Chi Minh city are much cheaper.
More and more foreigners and international corporations are eager to invest in the city or select it as a promised land for their business development. Ho Chi Minh is the heart of new start-ups and the main scene business in Vietnam.
Hanoi
Hanoi is Vietnam's capital as well as the second biggest city in the country. With regards to the population and economic scale, Hanoi makes up more than 60 percent in comparison with Ho Chi Minh city..
Are foreigners allowed to rent out real estate in Vietnam?
There are no special restrictions on renting out real estate in Vietnam by foreigners that are stipulated by the Vietnamese Government. However, you should inform the local Authorities before renting out your properties (you can require extra help from your real estate agent or broker).
This is a good business in Vietnam as renting out real estate is a good passive income source, and the value of the real estate in Vietnam is also increasing dramatically.
Moreover, your estate broker can give you better support in finding lodgers and drawing up a contract for house renting. To rent your property, the lodgers should be paid a deposit equal to 1 to 3 months' rent (on average, 2 months) and this deposit will be kept by the landlord if they do not comply with the contract..
Other questions regarding buying real estate in Vietnam
Does buying real estate in Vietnam enable you to obtain a long-term residency in Vietnam?
Unfortunately not, buying real estate in Vietnam does not allow you to obtain a visa in Vietnam, however, there are other ways to secure your long-term residency as seen in our Visa guides section on our website. Owning a business in Vietnam does allow you to obtain a visa, therefore some foreigners who invest in real estate in Vietnam choose this option.
Should foreigners choose Vietnam as an ideal place for retirement?
Thanks to all the amazing benefits of living in the country such as low living expenses, tasty food, friendly people, and a beautifully diverse landscape, more and more foreigners are choosing to retire in Vietnam.
You can apply for Vietnamese citizenship or a tourist visa since Vietnam does not have a retirement visa. And purchasing real estate in Vietnam is a good investment due to the growth in the economy, however, you must conduct market research.
Prices of real estate in Vietnam
The price of real estate in Vietnam is ranked as the lowest in Asia. For example, you can buy an apartment in the center districts in Ho Chi Minh city with a price of around USD 2.300/square meter on average. The price of real estate in 1, 3, and 5 districts can be the highest.
On the other hand, suburban districts' real estate in Vietnam is more than USD 1.100/square meter. Besides, considering investing in unfinished or prospective projects can help you save nearly half of your money but investing large sums of money in such projects can be dangerous, therefore you should consult your lawyer or look for reliable contractors.
In Da Nang, Ha Noi, and Nha Trang, you also find some cheap property projects with a price from USD 50.000 to 150.000 per unit.
.
.