HSBC research shows that 83% of expats in Vietnam feel optimistic about life here in the next 12 months.
.
Expats in Vietnam are optimistic in HSBC survey
HSBC has just released the "14th Expat Explorer Study" – a global survey with the participation of more than 20,000 people living and working abroad. This report showed that nearly two-thirds (65%) of foreign experts feel optimistic about the future within the next year despite the unpredictable events in the past 18 months.
Particularly in Vietnam, the rate of optimistic expats accounted for 83%, equivalent to New Zealand and Australia, just behind Taiwan (85%). In addition, 51% of expats in Vietnam said that the local community has been more supportive of each other since the pandemic occurred. This rate is also higher than the world average of 46%.
Overall, Vietnam ranks 5th in the Asia-Pacific region for the best places to live and work in 2021 for foreign experts. Globally, Vietnam rose 3 places to 19th.
Mr. Tim Evans, General Director of HSBC Vietnam, assessed that optimism is spreading wider and faster as the vaccination rate continues to increase. More people getting vaccinated means that life will soon return to normal.
In Vietnam, it also forecasts strong economic growth again. "As a foreign expert living and working in Vietnam, I don't want to move anywhere else in this unique period," he said.
.
Expats over the world will continue living and working abroad
While the world is constantly experiencing disturbance because of the pandemic, HSBC's research showed countries that maintain a stable state were ranked high. Almost all expats in Australia, Switzerland, and Jersey (in the Channel Islands) rated the country they are living in as a "stable" place to continue staying within the next 12 months.
The pandemic has not discouraged expats' desire to continue living and working abroad, most of whom intend to stay where they are in the near future. 80% plan to continue living in the current country for at least another year, only about 7% plan to move.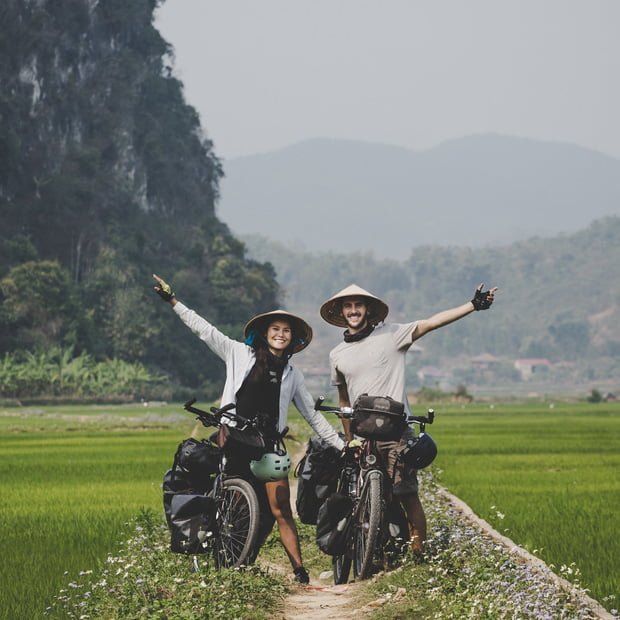 .
Expats in Vietnam ready to live with Covid
Through vaccinations and wearing masks, foreigners living in Ho Chi Minh City and Hanoi are not too afraid of contracting Covid and hope to return to normal.
When social and economic activities are gradually resumed in big cities, expats in Vietnam are cautiously returning to daily life.
Charlotte Brown, an Australian who lives in District 1 of Ho Chi Minh City, describes after months of lockdown, she can finally go out for a walk and meet with friends. After traveling all around the city, and seeing everyone else was wearing masks, she was not as apprehensive of catching covid.
Moreover, the security everywhere Brown went will systematically check people's temperature and ask visitors to scan the QR code at the entrance. To protect herself, Brown also wore a mask and sanitized her hands often.
Brown emphasized, "I am ready to live with the pandemic and I don't want it to control my life."
Radhakrishnan MB, an Indian expat from Ho Chi Minh City, returned to the office as excited as his employees. Although Radhakrishnan was a little worried about the possibility of spreading the disease, he was not afraid of getting sick due to having had the vaccination. He even planned to return to the gym soon.
Sadly, many of his favorite small shops may not reopen due to financial difficulties. He also missed the hustle and bustle vibes of city life, prior to the pandemic.
In Hanoi, Fran Araujo said he was overjoyed to take his "hyperactive" two-year-old around their building. In addition, he can at last ride a bicycle around the city again every morning.
Since Araujo was vaccinated and strictly abides by all safety measures, he is not afraid of contracting Covid. However, he was still concerned that if he tests positive, his family may be quarantined.
Araujo pointed out that Hanoi now has a small number of new cases, and most of them are in remote areas. He said that although some people are very careful and even wear two masks, most people have begun to relax their guard, queuing in many places and gathering on the street, just like it used to be prior to the pandemic.
"I'm just being careful and responsible", Aruajo stated.
Source: Vnexpress
.
.