According to The Economist – an international newspaper, Vietnam is still at the beginning of the economic miracle in East Asia. Does integration with global supply chains really help Vietnam's economy humming during the COVID-19 pandemic?
.
What is so different about Vietnam's economy?
In 2020, Vietnam was considered one of the best countries in controlling the pandemic situation, leaving a huge impression on the rest of the world. Unfortunately, Vietnam is now facing an extremely difficult time fighting the Delta variant in the fourth wave of the pandemic, the worst outbreak of COVID-19 by far. Many parts of the country are under strict lock down, including big cities like Hanoi, Ho Chi Minh, and Da Nang. Consequently, a series of manufacturers such as Nike's shoe factory and Samsung's phone factory have been forced to slow down or temporarily close. These result in a major disruption to the global supply chain.
However, with the rapid global economic integration policy, Vietnam's economy can manage to maintain strong growth during the pandemic. In 2020, Vietnam's GDP grew by 2.9% while most of the world recorded a deep recession. Even with the latest outbreak, the World Bank still forecasts Vietnam's GDP growth to reach 4.8% this year.
These are the real reasons why Vietnam's global position has been strengthened, and it is now a crucial part of the world supply chain.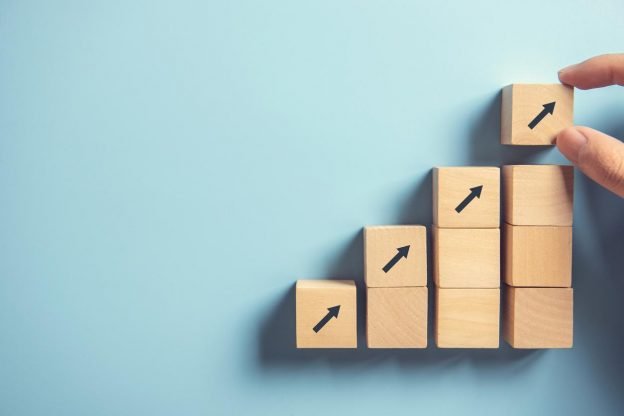 Over the past 30 years, Vietnam has been among the five fastest-growing countries in the world. Unlike other frontier markets, this achievement has been accomplished by steady growth. The government also aims to make it a high-income country by 2045, which requires the average growth rate to reach 7% per year.
.
Do you think Vietnam can maintain its secret advantages to success?
.
Vietnam's economy is often compared to its neighbor China in the 1990s and early 2000s period. This comparison comes from the fact that both countries see exports as the basis for their development. However, there are still some major differences between the two. Simply labeling Vietnam as an export-focused country is insufficient to describe the potential of its commerce. The trading sector alone often exceeds 200% of GDP. Only a few other countries with rich resources or maritime advantage can achieve this number.
Moreover, the basic characteristics of Vietnam's exporters are different from that of China. Indeed, with a deep connection to the global supply chain and also receiving a huge amount of foreign direct investment, we can say that Vietnam is more similar to Singapore. Since 1900, the average inflow of FDI into Vietnam has been worth 6% of GDP per year. This amount is more than double the global level, even higher than China or Korea records.
.
Challenges on the way
Even when the other neighbors in the East Asia region have increased their average wages, Vietnam still attracted global manufacturers thanks to its low labor costs and stable currency exchange rate. This aspect also contributes to the net export situation. While domestic company exports increased by 137%, foreign-invested company exports grew by 422% over the last decade.
Though, the widening gap between foreign-invested companies and domestic companies is posing another challenge to the country's economy. Therefore, The Economist believes that Vietnam's economy needs a more productive and efficient service sector. As living expenses increase, the level of attractiveness to foreign investors can decrease, and workers also need more opportunities.
.
A new motivation
The economic boom has encouraged overseas Vietnamese to come back to the country or invest in stocks, real estate. Andy Ho, Chief Investment Officer of VinaCapital emphasized: "Few economies can be fortunate enough to experience what Vietnam is currently experiencing". Andy Ho's family moved to the US in 1977, where he grew up and worked in finance consulting. He and his family had decided to move back to Vietnam in 2004.
The success of this movement has made Vietnam's economy one of the largest foreign investment recipients in the world, with $17 billion last year. It may seem hard not to be optimistic about a country that appears to be in the early stages of an East Asia economic miracle.
.
Source: Cafef, Vietnamplus