Vietnam's vaccine passport updates
From April 15, Vietnam began to issue vaccine passports to people. Vietnam's electronic vaccine passport uses the standards issued by WHO and EU, currently being used in 62 countries and more countries will be added soon.
Vaccine passports are displayed on the Electronic Health Book application, PC-Covid or on the Portal of the Ministry of Health. You can search by entering these information: Full name, date of birth, gender, identity number, date of the most recent injection, then declare your personal email to receive your passport.
The Ministry of Health is responsible for promulgating forms, procedures, and issuing vaccine passports. However, to know which countries the vaccine passport is recognized and used in, you need to follow information from the Ministry of Foreign Affairs.
The vaccine passport form has been issued by the Ministry of Health since December 2021, including 11 fields of information: Full name, date of birth, illness, number of injections, injection date, dose, type of vaccine… Information is displayed by QR Code for security and to avoid errors, revealing personal information.
The validity of the electronic vaccine passport is 12 months from the date of issue, this is a technical solution to ensure information safety. When it expires, the system will automatically generate a new QR code.
Up to now, Vietnam has reached an agreement on mutual recognition of vaccine passports with 19 countries. Countries that recognize Vietnamese vaccine passports include: Japan, the United States, the United Kingdom, Australia, India, Belarus, Cambodia, the Philippines, Palestine, the Maldives, New Zealand, Sri Lanka, Egypt, Turkey, Singapore, Saint Lucia, Korea, Iran, and Malaysia.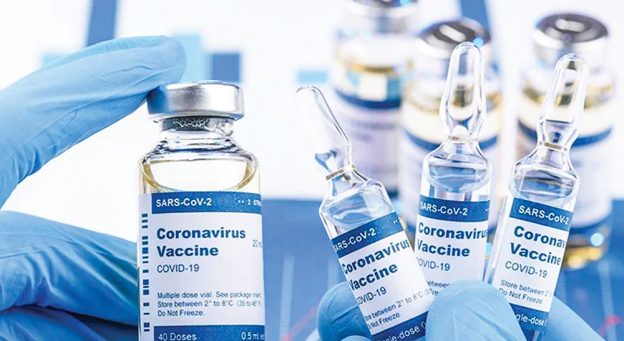 Vietnam – UK trade has grown quickly after 1 year of implementing UKVFTA
On the morning of March 28, 2022, Deputy Minister of Foreign Affairs Pham Quang Hieu and Secretary of State in charge of Asian affairs Amanda Milling co-chaired the Vietnam – UK Strategic Dialogue no.8.
Two sides were delighted about the economic achievements after one year the UK-Vietnam Free Trade Agreement (UKVFTA) came into effect. Bilateral trade turnover has increased positively, reaching USD $6.6 billion.
With 452 projects and a total registered FDI capital of over 4 billion USD, the UK is the 15th largest investor out of 140 countries and territories investing directly in Vietnam. The two countries will continue to closely coordinate to take advantage of opportunities from the Agreement to create breakthroughs in trade exchange and investment cooperation; expanding cooperation in fields such as digital economy, energy transformation, green finance, infrastructure development, finance-banking…
Secretary of State Milling thanked Vietnam for supporting the UK to become a full dialogue partner of ASEAN, as well as in negotiations to join the Comprehensive and Progressive Agreement for Trans-Pacific Partnership (CPTPP). The two sides agreed to continue working closely at multilateral forums and regional cooperation mechanisms.
Vietnam – EU strengthen cooperation
While the EU and Vietnam's economies are gradually recovering and reopening, the two sides agreed to continue to strengthen and expand cooperation in priority areas such as trade-investment, science and technology, green transformation, digital transformation, innovation, agriculture, security – defense…
The two parties also discussed promoting cooperation at multilateral forums, especially the United Nations, the Asia-Europe Meeting (ASEM), Mekong sub-regional cooperation, the framework of the ASEAN-EU Strategic Partnership as well as sharing information and views on regional and international issues of mutual concern.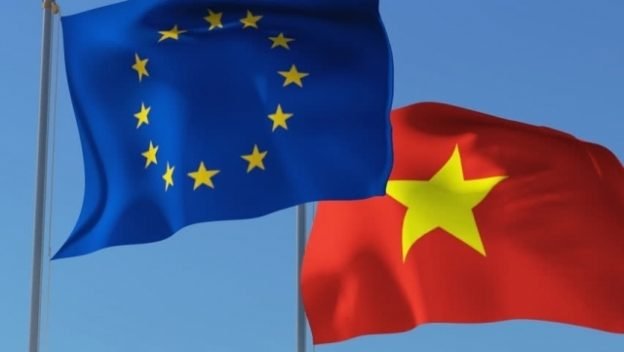 Economic restructuring plan for the period of 2021-2025
Deputy Prime Minister Le Minh Khai has just signed Resolution No. 54/NQ-CP dated April 12, 2022, promulgating the Government's Action Program to implement the National Assembly's Resolution on the Economic Restructuring Plan for the 2021-2025 period.
The resolution sets the goal of forming a reasonable and effective structure in each industry and field; between industries, fields and the whole economy; developing many national products based on new and high technology; creating a breakthrough in the competitiveness of key economic sectors and significant.
Specific targets are:
The average labor productivity growth rate is over 6.5%/year. In which, the labor productivity growth rate of the processing and manufacturing industry is 6.5 – 7%/year and the growth rate of key economic regions and 5 main cities is higher than the national average rate.
By 2025, narrow the gap in competitiveness with countries in the ASEAN-4 group. Especially for indicators on institutions, infrastructure and human resources.
The capitalization of the stock market is at least 85% of GDP, the outstanding debt in the bond market is at least 47% of GDP, and the outstanding debt in the corporate bond market is about 20% of GDP.
The proportion of expenditure on scientific research and technological development reaches more than 1% of GDP; the number of enterprises implementing technological innovation increases by an average of 15% per year in the period 2021 – 2025.
Try to reach about 1.5 million enterprises, of which there are about 60,000 to 70,000 medium and large enterprises; the contribution of the private sector to GDP is about 55%; at least 5 to 10 national products can have international brands.
By the end of 2025, try to have about 35,000 cooperatives, of which there are more than 3,000 cooperatives applying high technology to the production and consumption of agricultural products, about 50% of agricultural cooperatives are associated with enterprises in the value chains.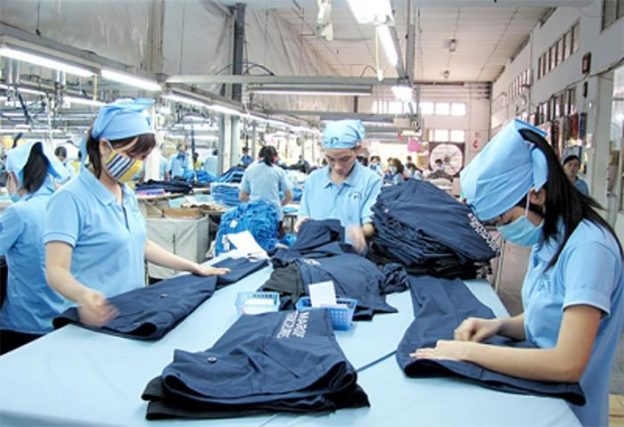 Other highlights
In the first quarter of 2022, the export of agricultural, forestry and fishery products was estimated at about 12.8 billion USD, up 15.3% over the same period in 2021 and 16.4% compared to the target set by the agricultural sector.
The price of Vietnam's export rice in March increased to $420 a ton for the 5% broken grade, the highest in the last three months.
The Executive Director of the World Economic Forum (WEF) said that Vietnam is an attractive destination to global businesses, especially members of WEF.
Demand to buy Vietnamese furniture increased sharply.
Bizspective's news
Beautiful boutique hotel – business for sale in Da Nang
Offering upscale accommodation, spacious rooms and creative designs. This hotel has been designed, developed and run by an industry expert with 35 years of international experience. Located in the central Son Tra district, it has 26 rooms divided between 10 floors. It is only a 2-minute walk to the beach, and a 5-minute walk to shopping streets, many restaurants, cafes, and malls.
Asking price: 45,000,000,000 VND
Alex Stevenson – Founder and Director at Ninja Teacher is Bizspective's next Entrepreneur of the month.
His Youtube channel has nearly 49,000 followers. Ninja Teacher was founded in 2013 and has grown to be a leading TEFL education company. They train and graduate over 100 English teachers per year and help them to secure employment teaching English in countries around the world or online.
Watch his full interview on our YouTube channel here: link.
—
Check out our News section for more Vietnam news, or follow us on Facebook to get updates on the latest news!
Get Your FREE Business Set-up
& Investment Report