Tourism is finally back after 2 years!
On March 15, the Government issued a resolution on unilateral visa exemption for citizens of the following countries: Germany, France, Italy, Spain, UK, Russia, Japan, South Korea, Denmark, Sweden, Norway, Finland, and Belarus. Citizens of 13 countries are exempt from visas when entering Vietnam with a temporary stay of 15 days, regardless of passport type and entry purpose.
These are the countries that have been unilaterally exempted from visas by Vietnam since the end of 2019. The visa exemption policy for citizens of these 13 countries will be implemented for 3 years, from March 15, 2022, to March 14, 2025, and will be considered for an extension following Vietnamese law.
Vietnam is also resuming bilateral visa exemption policies with other countries:
Brunei, Myanmar (temporary stay of 14 days)
Philippines (temporary stay of 21 days)
Malaysia, Singapore, Thailand, Cambodia, Indonesia, Laos (temporary stay of 30 days)
New pandemic prevention requirements:
Passengers above 2 years old must have a negative test before boarding (within 72 hours for PCR test and within 24 hours for quick test).
Visitors must make a medical declaration upon entry and use the PC-Covid application during their stay in Vietnam.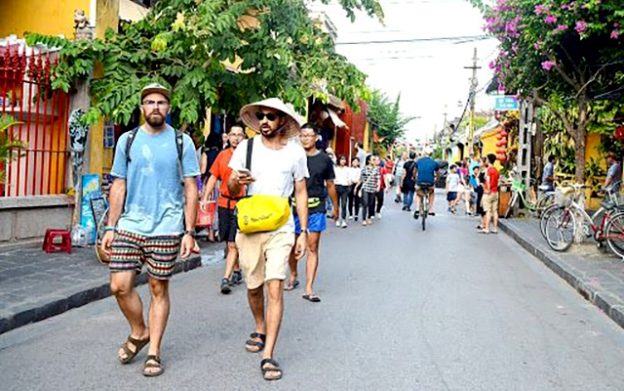 Petrol price reached a record high, up to nearly 30,000 VND/litre
According to VnExpress, on March 11, the gasoline price had the strongest increase in history, although the Ministry of Industry and Trade – Finance paid VND 750-1,000 from the Petroleum Stabilization Fund for each litre of gasoline, 1,500 VND for each litre of diesel oil.
The retail price of RON 95 had increased to nearly 30,000 VND per litre, E5 RON 92 is 28,980 VND, and diesel oil is VND 25,260. These are the highest prices ever.
This is the 7th consecutive increase of domestic gasoline prices from mid-December 2021. Prices of all types of oils increased. Kerosene is VND 23,910/litre, an increase of VND 3,940. Diesel oil is VND 25,260/litre, up to VND 3,950. Fuel oil is VND 20,980/kg, an increase of VND 2,520.
To contain the upward momentum, the Ministry of Finance proposed to reduce the environmental protection tax by VND 2,000/litre of gasoline, but this reduction will not take effect until April 1, at the earliest.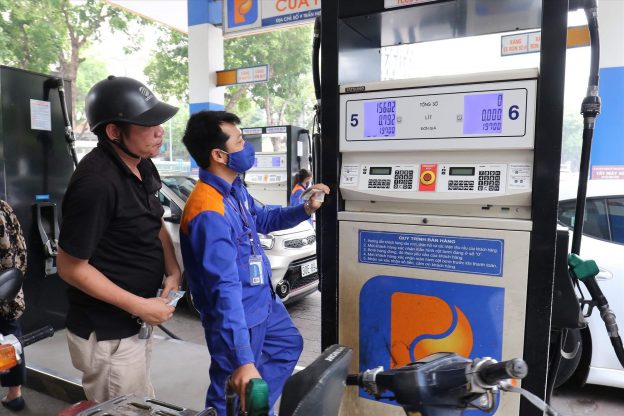 World Bank: Vietnam's economy continues to recover
On March 11, the World Bank announced the Update on Vietnam's Macro-Economic Situation in March 2022.
Accordingly, domestic economic activities continued to recover, with the index of industrial production increasing by 8.5% over the same period in 2021; especially the improvement in the processing and manufacturing industry, despite the sudden increase in the number of COVID-19 cases, reaching more than 100,000 cases per day from the second half of February.
After falling in January 2022, the production of computers, electronics, and optical products recovered and increased by 9.1% over the same period in 2021.
Clothes manufacturing maintained good results with a growth rate of 24.7%.
Total retail sales of consumer goods and services increased by 3.1% in February. Sales of consumer services also continued to recover, increasing by 5.9% over the same period in 2021. About foreign investment, the report of the World Bank also shows that registered FDI decreased while realized FDI continued to recover strongly.
Inflation continued to be contained by relatively stable food prices and weak domestic demand. Credit demand remained strong after the Lunar New Year, keeping the interbank overnight interest rate at 2.56% at the end of February, compared with less than 1% at the end of 2021.
For the first time, Vietnam holds over 10% of the global shoe export market share
According to the recently announced World Footwear Yearbook 2021, for the first time, Vietnam accounts for over 10% of the global shoe export market share.
While China's share of global footwear exports fell 12% over the past decade, from 73.1% in 2011 to 61.1% in 2020, Vietnam's market share has increased from 2% to 10.2 % in the same period.
In total, Vietnam exports about 1.2 billion pairs of shoes in 2020 and ranks second in the world in terms of footwear exports. This data has just been announced by the Portuguese Leather and Footwear Association APICCAPS in the World Leather and Footwear Yearbook 2021.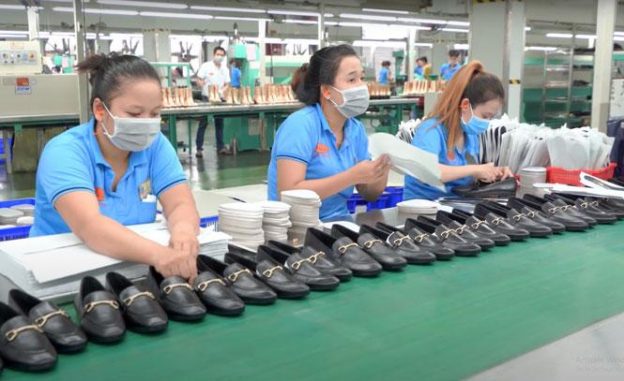 A series of new economic policies take effect from March 2022
Temporarily suspending import and re-export of medical masks and gloves
The Ministry of Industry and Trade has issued Circular 03/2022/TT-BCT for the temporary suspension of import for re-export of medical masks, medical gloves, and protective suits.
Compliance monitoring for activities in the securities sector
The Ministry of Finance issued Circular 06/2022/TT-BTC dated February 8, 2022, guiding the compliance supervision of the State Securities Commission for activities in the securities sector of the Vietnam Stock Exchange and its subsidiaries, the Vietnam Securities Depository and Clearing Corporation.
Supplementing regulations on disaster prevention and control in the road sector
The Ministry of Transport has issued Circular 43/2021/TT-BGTVT amending and supplementing a number of articles of Circular No. 03/2019/TT-BGTVT dated January 11, 2019, regulating the regulations on prevention, control, and overcoming of consequences of natural disasters in the road sector.
New regulations on the operation of road toll stations
The new Circular 45/2021/TT-BGTVT clearly states that the criteria for establishing road toll stations must be located within the scope of the project; must be approved by the competent authority. Implement the non-stop electronic form of toll collection and use advanced and modern toll collection technology; other forms of application must be permitted by a competent authority.
Regulations on the system of logistics statistical indicators
The Ministry of Planning and Investment has issued Circular 12/2021/TT-BKHĐT dated December 31, 2021, regulating the logistics statistical indicator system. The logistics statistical indicator system is a collection of statistical indicators reflecting the characteristics of logistics activities and logistics costs in Vietnam. The new system includes a list of 63 statistical indicators.

Bizspective's news
Laser game – business for sale in Hanoi
This foreign-owned business was established in 2019 as the first and only place in Ha Noi that offers laser shooting games. It has modern equipment, professional branding and marketing.
Asking price: 1,200,000,000 VND
Online flower shop – business for sale in Hanoi
A Vietnamese-owned online flower shop is looking for a new owner. It has a big customer database with B2B, B2C, and a good reputation with loyal customers.
Asking price: 1,150,000,000 VND
Cee Jay – a famous Youtuber, TV personality, and entrepreneur in Vietnam has been chosen as Bizspective's entrepreneur of last month. Take a look at his full interview with Barney Boken – Bizspective's business start-up expert here.
—
Check out our News section for more Vietnam news, or follow us on Facebook to get updates on the latest news!
Get Your FREE Business Set-up
& Investment Report