Business boom in Vietnam
According to newly announced data from the General Statistics Office, the Ministry of Planning and Investment, the number of newly-established enterprises and those who return to operation in the first quarter of 2022 increased by 36.7% over the same period last year. The total registered capital increased by 21%.
In March alone, the whole country had 14.3 thousand newly established enterprises with a registered capital of 193.6 trillion VND and 93.8 thousand registered employees. This is an increase of 96.3% in the number of enterprises, an increase of 127.3% in the registered capital, and an increase of 29.2% in the number of employees compared to February 2022.
The average registered capital of a newly established enterprise in March was 13.5 billion VND, up 15.8% over the previous month and 33.8% over the same period last year. Besides, the whole country also had 4.3 thousand enterprises returned to operation, up 5.6% over the previous month.
Generally, in the first 3 months of 2022, the whole country has nearly 34.6 thousand newly registered enterprises with a total registered capital of 471.2 trillion VND and a total number of registered employees of nearly 243.5 thousand.
Moreover, according to information from the General Statistics Office, the results of surveying business trends of enterprises in the processing and manufacturing industry in the first quarter of 2022 showed that 28.4% of enterprises rated their business situation as better compared to the fourth quarter of 2021; 35.8% of enterprises said that the production and business situation was stable and 35.8% of enterprises rated it as having difficulties.
It is expected that in the second quarter of 2022, 50% of businesses will evaluate the trend to be better compared to the first quarter of 2022; 32.3% of enterprises think that the production and business situation will be stable and 17.7% of enterprises forecast it to be more difficult.
GDP in Vietnam, onwards and upwards
Gross domestic product (GDP) in the first quarter of 2022 is estimated to increase by 5.03% over the same period last year.
This increase is higher than the growth rate of 4.72% in the first quarter of 2021 and 3.66% in the first quarter of 2020 but still lower than the growth rate of 6.85% in the first quarter of 2019.
Notably, the service sector in the first quarter of 2022 prospered when many service activities were active again. Some notable contributors are as follows: Financial, banking and insurance activities; transportation, warehousing; wholesale and retail industry.
Regarding GDP in the first quarter of 2022, final consumption increased by 4.28% over the same period last year; accumulated assets increased by 3.22%; exports of goods and services increased by 5.08%; imports of goods and services increased by 4.20%.
The General Statistics Office said, "Vietnam's socio-economy in the first three months of 2022 has achieved many positive results, most industries and fields tend to recover and grow again."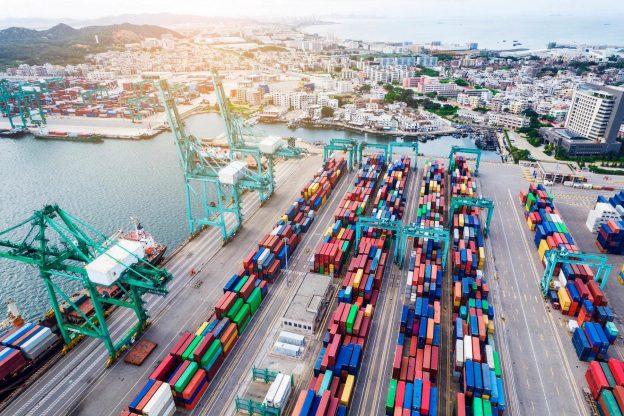 Proposing to extend more than VND 125 trillion in taxes for Vietnamese citizens
The Ministry of Finance is collecting comments on a draft decree extending the deadline for payment of value-added tax (VAT), corporate income tax, personal income tax and land rent in 2022. The total value is up to VND 125.3 trillion.
Specifically, the Ministry of Finance proposes a 6-month extension for the VAT amount from March to May and the first quarter. The extended VAT amount is about VND 53.3 – 54.3 trillion.
For corporate income tax, the Ministry of Finance proposes to extend the tax payment deadline for the temporarily paid corporate income tax of the first and second quarters of the 2022 tax period for 3 months, from the end of the time limit for paying corporate income tax following the law on tax administration.
The estimated corporate income tax amount to be extended in the first and second quarters of the tax period 2022 is about VND 51 – 52 trillion.
For business households and individuals, the extended tax amount is about VND 15.3 trillion.

Travel updates
The occupancy rate on international flights has been increasing gradually since March 15 when Vietnam's tourism officially reopened to operate under new normal conditions.
Currently, airlines have recorded about 60-80% of bookings on international flights to Vietnam until September.
Additionally, to serve the increasing travel demand of passengers during the holidays and April 30 – May 1, airlines have actively increased the supply of seats on international and domestic routes.
Vietnam Airlines Group including Vietnam Airlines, Pacific Airlines, and VASCO will provide a total of nearly 750,000 seats, equivalent to nearly 4,000 flights on domestic and international routes during these two occasions.
Particularly for international routes, Vietnam Airlines increases the frequency of operation to the entire regular international flight network, expands the flight network with new routes such as Hanoi, Ho Chi Minh City – Delhi (India), international routes connecting Singapore with Da Nang, Nha Trang and Phu Quoc from April 15, 2022.
For Vietjet Air, after the Government fully opened the tourism market on March 15 and to meet market demand during the two holidays, the airline has increased the frequency of nearly 40 international routes.
According to the regulations of the Ministry of Health, people entering by air need to test negative for COVID-19 by PCR within 72 hours; or a quick test within 24 hours (certified) before leaving the country. If there is no test, in the first 24 hours from the time of entry, passengers need to limit contact with other people. After having a negative test result, they are free to travel. Children under 2 years old are not required to be tested and have to be accompanied by their parents and relatives.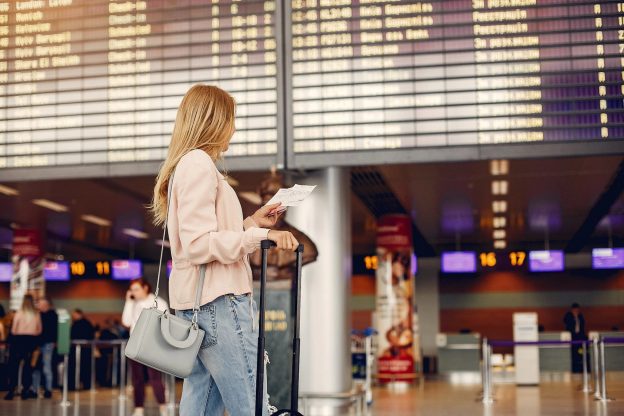 Other highlights
FLC and Bamboo Airways have a new president: Mr Dang Tat Thang, who is currently Vice Chairman of FLC and Bamboo Airways will be the new president for both companies from March 31, 2022.
Cosmetics retail giant Sephora enters the Vietnam market: Sephora has just confirmed to have operated an e-commerce store for the Vietnamese market, after 5 months of trial operation.
The price of E5 RON 92 gasoline decreased by 1,021 VND/litre, and RON 95 gasoline decreased by 1,039 VND/litre from April 1, 2022.
Bizspective's news
Popular Indian restaurant – business for sale in Ho Chi Minh City
A successful Vietnamese – owned Indian restaurant is looking for a new owner. The restaurant has loving critics on Google Maps and its popular Facebook page. It is nicely decorated and comes with full equipment.
Asking price: 110,000,000 VND
Lucrative French bar and restaurant – business for sale on Phu Quoc
This is a Vietnamese French-owned French bar and restaurant on Phu Quoc island, and it has been operating since 2012. It has a peak season roughly from December to April every year. It comes with a good brand and reputation, a good location, and is fully furnished.
Asking price: 550,000,000 VND
Bizspective has invited three experts in different fields to debunk some most common myths about doing business in Vietnam. Watch our full talk show on Facebook here: link.
—
Check out our News section for more Vietnam news, or follow us on Facebook to get updates on the latest news!