.
Vietnam welcomes foreign tourists again after two years of border closures
Vietnam just welcomed the first group of foreign tourists after nearly two years since the country closed its borders and cancelled all international flights in March last year due to the pandemic.
To be eligible for visiting Vietnam, all tourists need to be fully vaccinated or have recovered from Covid and tested negative for COVID-19 within 72 hours before departure.
Visitors are required to install the IGOVN and PC-Covid health declaration applications on their smartphones while in Vietnam.
Quang Nam is one of five localities to get the green light from the government to welcome back fully immunized tourists from November onwards along with Kien Giang, Khanh Hoa, Quang Ninh, and Da Nang.
Vietnam strengthens international cooperation while participating in COP26
Prime Minister Pham Minh Chinh and President Joe Biden agreed to promote the Vietnam – US Comprehensive Partnership, including cooperation in finance and technology to solve climate issues.
In the same setting, Prime Minister Pham Minh Chinh also talked to South Korean President Moon Jae-in and Thai Prime Minister Prayuth Chan-ocha.
Talking to the President of the Republic of Korea, Prime Minister Pham Minh Chinh thanked South Korea for its valuable support in vaccines and medical equipment against Covid-19, helping Vietnam to overcome the difficult period.
Meeting with Thai Prime Minister Prayuth Chan-ocha, Prime Minister Pham Minh Chinh suggested promoting the signing and implementation of cooperation documents, striving to bring Vietnam – Thailand trade turnover to 25 billion USD per year in a more balanced and sustainable direction.

.
Vietnam, US trade to hit unprecedented $100 billion
Vietnam – U.S. trade volume is expected to reach 100 billion U.S. dollars for the first time this year, 221 times higher than when the two countries first established diplomatic relations in 1995.
In the first eight months, this figure reached $73 billion. Last year, this figure was 90.8 billion U.S. dollars.
In the past five years, Vietnam's exports to the United States have grown by an average of 230% per year, while the figure for the United States to Vietnam is 175%.
Vietnam is the 10th largest trading partner of the United States, and the United States is Vietnam's largest trading partner.
Vietnam and the United States may consider signing another bilateral free trade agreement based on existing commitments.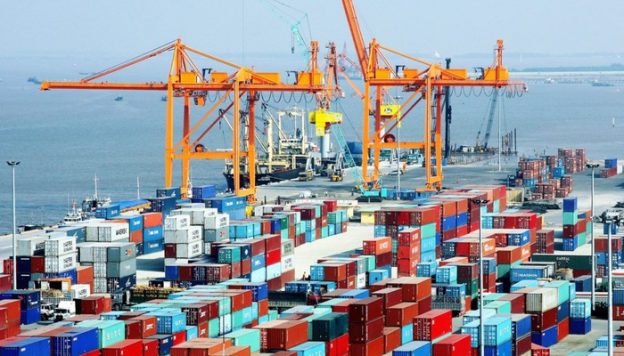 .
VinFast to open its US headquarters in Los Angeles
VinFast announced that its U.S. headquarters will be located in Los Angeles, California, confirming its goal of becoming a global automaker pioneering electric vehicles.
The company's US headquarters is located in the Playa Vista area – also known as "Silicon Beach", crowded with technology companies in Los Angeles.
VinFast plans to build its management team in the next few years and recruit more than 400 employees at its Los Angeles headquarters and regional offices.
VinFast's decision to locate its US headquarters in California was partly due to the $20.5 million tax credit granted by the California Governor's Office.
VinFast, a unit of Vietnam's conglomerate Vingroup, will officially debut two of its first electric vehicles, the VF e35 and VF e36, at the Los Angeles Auto Show.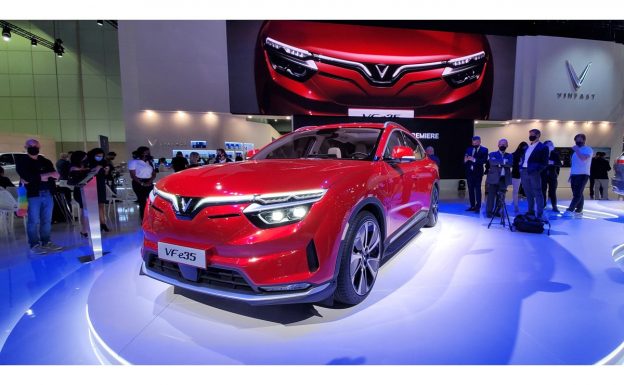 .
Vietnam's manufacturing sector shows signs of recovery
PMI – a health index of the manufacturing sector – in October exceeded 50 points for the first time, after four consecutive months of decline.
The Manufacturing Purchasing Managers Index (PMI) – is conducted by surveying leaders of private companies in the manufacturing and service industries, to assess the overall health of the economy.
In October, Vietnam PMI reached 52.1 points, rising again above the threshold of 50 points – the threshold confirming the expansion or contraction of the manufacturing sector. "This shows that business conditions have improved in the manufacturing sector, thereby ending a four-month decline," said IHS Markit, the PMI survey unit.
Some companies restart production in October thanks to the relaxing of restrictions, while others increased output to accommodate a surge in new orders. As a result, output was recorded increasing for the first time in five months. The number of new orders also increased sharply again as manufacturers and their customers both resumed operations.
The improvement of the pandemic situation also allows companies to benefit from the increased demand in the international market, from which the number of new export orders increased for the first time since May.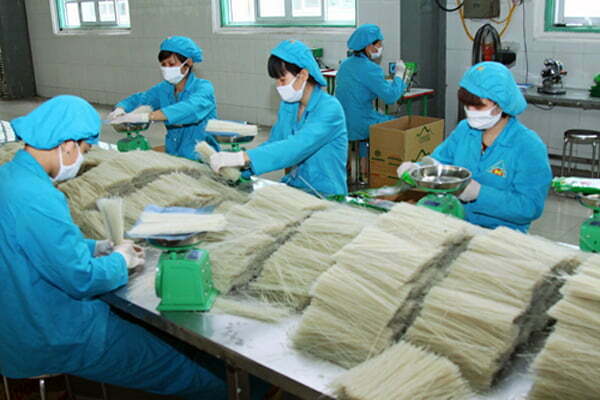 From November 28, Vietnam officially opens a direct flight to the US
On November 4, 2021, the US Federal Aviation Administration (FAA) announced that it would grant Vietnam Airlines a license to regularly operate non-stop passenger and cargo flights between Vietnam and the US.
The FAA certificate is valid for an unlimited time and allows Vietnam Airlines to proactively build the frequency and deploy the operation plan according to the airline's needs.
In addition to the route connecting Ho Chi Minh City with San Francisco with a frequency of 2 flights/week from November 28, flights from Hanoi to the US will also be deployed. Vietnam Airlines is researching other destinations in the US, after San Francisco, there will likely be flights to Los Angeles soon.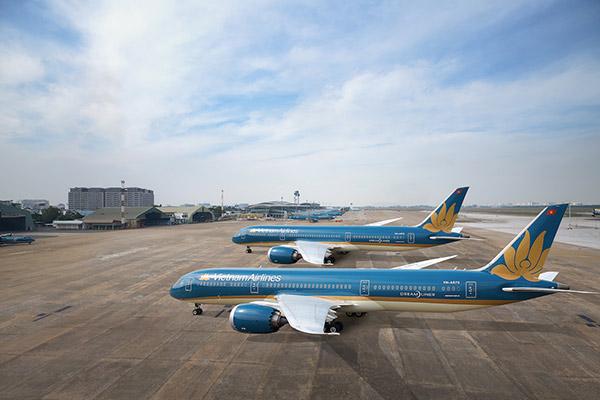 .
Bizspective Vietnam news
Check out our News section for more Vietnam business news, or follow us on Facebook to get updates on the latest news!
.
.
.