Small and medium enterprises (SMEs) will be supported with consulting, technical and financial support in applying technology solutions to increase labor productivity.
.
The World Bank grants free support packages for SMEs
The World Bank is implementing a project to support Vietnamese SMEs in digital transformation. Therefore, businesses have the opportunity to re-evaluate their financial health, identify problems that lower performance and competitiveness; Receive consulting and training for digital transformation; Applying technology solutions to operations and management; Analyze data, measure the effectiveness of digital transformation applications.
.In addition to training in digital transformation and information access services, the project also provides financial support for businesses to apply 3 technology solutions including sales and customer management (CRM), human resource management (HRM), and internal communication (Messaging).
.
Two types of package: Digital Express and Digital Prime
The World Bank representative said that the project has two financial support packages for businesses. The "Digital Express" package will finance 100% for registered corporate employees (within the maximum funding limit for each business which is 100 employees). Total funding period within 12 months from November 2021 to October 2022. 300 businesses will be selected by a random draw on October 15, 2021..
Meanwhile, the "Digital Prime" package will provide funding for 20 – 100% of registered employees (within the maximum funding limit for each business which is 100 employees). The total funding period is also 12 months, from November 2022 to October 2023. 300 businesses will be selected when participating in a random draw in October 2022.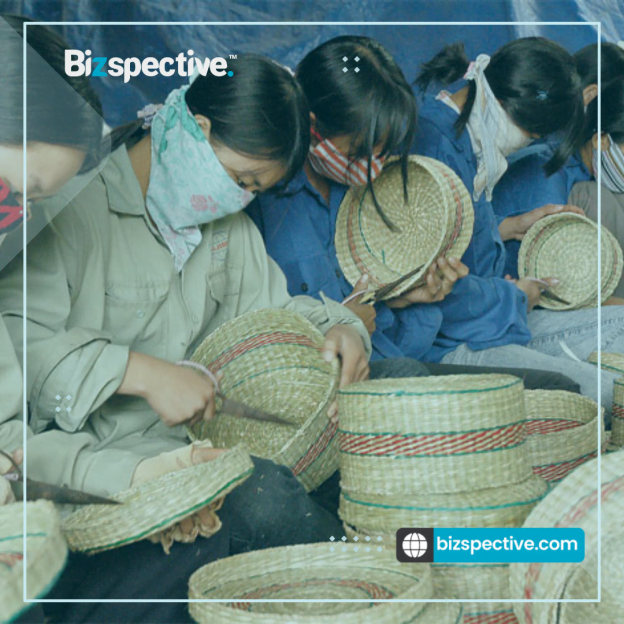 Participation requirements for Vietnamese SMEs
The participation requirements for this project are Vietnamese SMEs with the size of 10 – 200 employees, working full-time (minimum 35 hours per week), operating in all business fields and nationwide. Businesses need to provide accurate information, follow instructions and survey requirements to achieve maximum efficiency in the digital transformation process..
Shawn Tan, Senior Economist at World Bank, said that ERP is a business management software that allows businesses to collect, store, and manage data from their activities. When businesses use these tools, it will improve the information exchange process. Other benefits of using ERP software are increased efficiency of coordination between employees and administrative processes, help with better sales planning and strategies, an increase in the productivity of workers, and improve quality of customer service thereby bringing higher profits.
.
Vietnamese SMEs weak points
Vietnamese SMEs have a slow adaptation
"Vietnamese SMEs have gaps in digital technology application, they rarely use advanced digital technologies such as ERP software, software for corporate governance in accounting, finance, or human resources… Usage of customer management is low, marketing and product development are still limited" said Mr. Shawn Tan..
Tran Thu Trang, a senior economist at the World Bank, stated that the World Bank's survey on the level of technology application in Vietnam shows that the index of Vietnamese SMEs' digital transformation is low compared to that of other countries in the region. Additionally, most SMEs in Vietnam face difficulties such as a lack of information on suitable technology, barriers to change in the company, or barriers to access capital.
.
Low labor productivity
According to statistics, Vietnam currently has more than 600,000 SMEs and most of them have not yet applied technology solutions to operations and management. The labor productivity of Vietnamese SMEs remains low within the region. The unique characteristic of SMEs is that there are not many resources, and the existing capacity in management and technology is very limited..
This leads to a lower ability to survive the pandemic, as well as compete in the digital age. Through this program, the World Bank will support SMEs to easily access digital transformation without spending resources or investment costs.
.
Source: VnExpress
.