WHO: this platform was created by a group of enthusiastic business professionals in Vietnam. Even though we were working in different fields, we all saw the same problem: it was very difficult to find clear, accurate, and objective business information in Vietnam.
WHY: some info could be found on Facebook and LinkedIn. But those platforms serve a different purpose, and the information is often based on "hearsay". The alternative was to consult an expert, but which ones are good, and speak English well?
WHAT: so we decided to join forces, to bundle our expertise, to share their business insights, and to create this platform. Made exactly for you: somebody who would like to successfully start, run, or grow their business in Vietnam.
With lots of free and objective information, news updates, and access to professional, English speaking business experts. So go ahead: use this platform to your benefit, and let it guide you on your business ventures in Vietnam.
The idea of the founders is that this platform is dynamic, with new features being added to it as the Bizspective community grows. If you have any good ideas, comments and/or suggestions: let us know via the contact form below. We look forward to hearing from you!
HANOI SUCCESSFUL STARTUPS
DA NANG SUCCESFUL START UPS
HO CHI MINH SUCCESFUL START UPS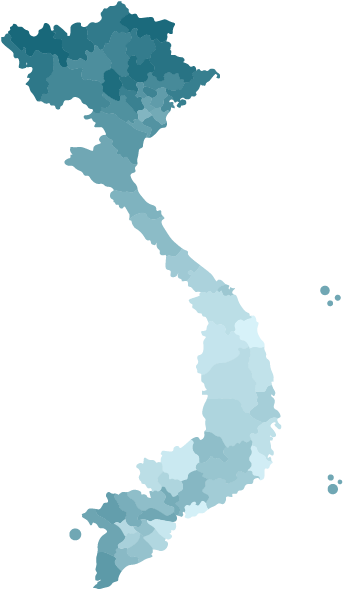 HOI AN SUCCESSFUL START UPS
NHA TRANG SUCCESSFUL START UPS​
OTHER CITIES SUCCESSFUL START UPS​
Key statistics of Vietnam
| Parameter | 2007 Joins WTO | 2010 | 2020 |
| --- | --- | --- | --- |
| | | | |
| | | | |
| | | | |
| | | | |
| | | | |
Other ways
to contact us: