When it comes to finding the best businesses for sale in Hanoi, it's important to consider your own interests, skills, and resources. Here are a few ideas for businesses that may be particularly well-suited for the Hanoi market:
A café or restaurant
As a foreigner, you can benefit from purchasing a food and beverage (F&B) business in Hanoi. Hanoi has a vibrant food culture, and there is a growing demand for high-quality food and beverage options.
You can tap into this demand and potentially generate significant revenue by opening an F&B business in Hanoi. Furthermore, Hanoi is a growing tourist destination, and F&B businesses that cater to this market can be especially profitable.
Look for Hanoi businesses for sale that have a good reputation, a loyal customer base, a good location, and a well-equipped kitchen. Consider West Lake or the Ba Dinh district, where the majority of foreigners living in Hanoi. Or if you want to attract tourists, then the Old Quarter is the place to go.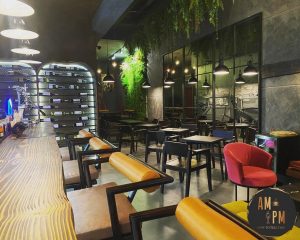 A home decor or furnishings store
As a foreigner looking for businesses for sale in Hanoi, you should consider the potential opportunities in the home decor and furnishings sector. The middle class in Hanoi is rapidly expanding and has a strong interest in home decor and furnishings, making it a potentially profitable market for businesses that cater to this demand.
When evaluating Hanoi businesses for sale in this sector, look for stores that have a unique product selection and a strong reputation in the local community. Branding is also important in this industry because customers want high-quality products and experiences. You can position yourself for success in the Hanoi home decor and furnishings market by selecting a store with a strong brand and reputation.
Businesses For Sale Listings
In Vietnam
A service-based business
In a modern city like Hanoi, service businesses like hair salons, spas, and gyms are essential. This business sector, on the other hand, maybe highly competitive. As a result, look for a business for sale in Hanoi with a good reputation and a loyal customer base. High-quality services are also required.
An e-commerce business
Post-COVID pandemic, e-commerce businesses in Vietnam are becoming increasingly popular. These businesses for sale in Hanoi may be very profitable with little investment. However, since this is a conditional business sector for foreign investors under Decree 09/2018/ND-CP, it is mandatory to apply for a business license in retail sales.
It is important to carefully research the requirements and procedures for obtaining a business license in Vietnam and to work with a local lawyer or business advisor to ensure that you are complying with all relevant laws and regulations.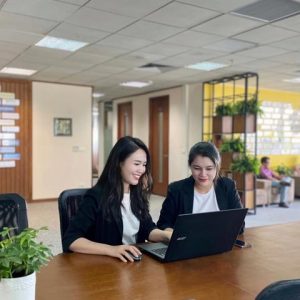 A tourism company
Hanoi is an excellent tourist destination, and starting a business in this sector can be extremely profitable. The city has a rich culture and history, as well as many tourist attractions and activities. However, in order to run a tourism business in Vietnam as a foreigner, you must partner with a Vietnamese tour operator.
But fear not, as many businesses for sale in Hanoi are looking for foreign investors to buy their equity. These businesses may already have the necessary licenses and relationships in place to operate a tourism business. Just make sure to dig deeper and ensure that the business already has the necessary licenses and approvals to operate in the tourism sector.
A language school or tutoring business
English language education is in high demand in Vietnam's major cities, such as Hanoi and Ho Chi Minh City. This demand is being driven by the growing importance of English in education and the job market, as well as Vietnam's growing middle class. As a result, there are numerous opportunities in these cities for businesses that provide English language classes and tutoring services.
However, as a foreigner, you must obtain a special education license in order to operate this type of business in Vietnam. This can be a complex and time-consuming process and may cost a lot of money.
An easier way to enter the English language education market in Hanoi is to buy equity from existing businesses for sale in Hanoi with Vietnamese partners. This allows you to take advantage of the work that has already been done to establish the business and obtain the necessary licenses while also allowing you to bring your own expertise and resources to the table.
Get Your FREE Business Set-up
& Investment Report
No matter what type of business you are interested in, there are likely to be a number of businesses for sale in Hanoi that fit your needs and budget. By carefully evaluating your options and doing thorough due diligence, you can find the perfect business to buy and start building your new career in Hanoi.