Healthcare in Vietnam practices both Western and Eastern medicine, at a relatively cheap price. Though, if you want to retire in Vietnam, there are a few points about healthcare in Vietnam worth noting.
Vietnam is not famous as a medical tourist destination like Thailand or Korea, but it certainly achieved dramatic improvement in the healthcare sector in recent years. Let's take a look at some of the major plus points of healthcare in Vietnam.
Private hospitals
Private hospitals in Vietnam are surprisingly well equipped with modern healthcare facilities and provide relatively high-standard services led by qualified doctors who are often trained overseas and can speak English. Moreover, large hospitals in Hanoi or Ho Chi Minh City are staffed with native doctors from the USA, Korea, Japan,…
Private hospitals are the go-to choice for expats in Vietnam since they cater to the needs of foreigners better than public hospitals. Moreover, they usually do accept international health insurance.
Since 2012, Vinmec Health Care System has been the leader in bringing international standards to Vietnam's healthcare system. Both Vinmec and FV Hospital have English-speaking staff and offer full medical and surgical services.
However, private hospitals are not available everywhere, and they cost a lot more than public hospitals. More private, international standard hospitals are located in smaller cities like Nha Trang, Da Nang, Phu Quoc now, but it is not as many as in the big cities. The best thing you can do before deciding to move here is to check if there are hospitals in your neighborhood, especially if you have any special conditions. Also, find out what kind of insurance you can use beforehand to avoid the hassle.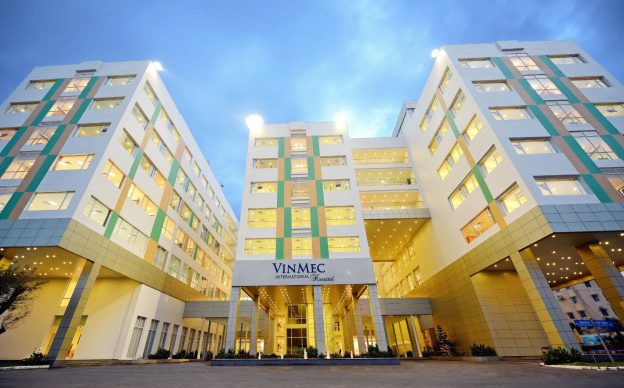 Public hospitals
In big cities like Hanoi and Ho Chi Minh, the public hospital system is good, but it is not the same for foreigners. Public hospitals are cheaper and have a lot of experienced doctors, therefore, they are really crowded. Moreover, even though they have good doctors, foreigners will find that the facilities and services there do not match western standards.
Doctors and medical staff working at public hospitals usually can not communicate in English fluently. If you still want to visit it, you may want to go with a translator or a local Vietnamese friend.
Furthermore, the public hospital systems in rural or remote cities are much worse. They are understaffed, underfunded, and poorly equipped. Thus, if you choose to retire in a remote area of Vietnam, you better find private clinics or hospitals since they can assist and cater to your needs much better.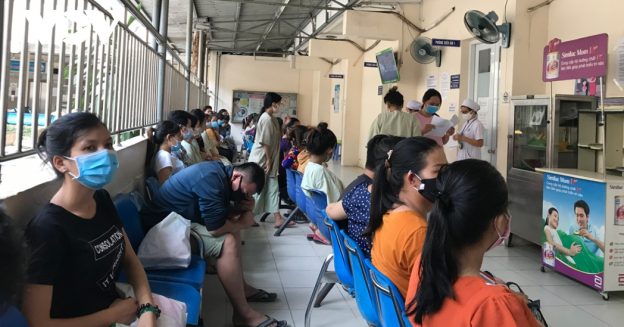 Medicines and pharmacies
Getting easy access to medicine is a crucial point for retirees, and healthcare in Vietnam can provide that. This country has well-stocked pharmacies and drug stores almost everywhere. Pharmacies can be spotted right at the corner of the street, where you can quickly get prescription medicines without having to go to the hospital. Buying medicine over the counter is common practice in Vietnam, it is super easy and fast. Also, you can find various choices with local generic drugs at reasonable prices.
If you want to bring special medicines into Vietnam, it is advised to have a copy of the doctor's prescription and a confirmation letter to prove the medication is for personal use only.
On the contrary, you should be careful of "fake" medicines. The "fake" ones are those who slightly alter their names or packaging of famous brands, since Vietnam law is not so strict on these matters, it could be very misleading sometimes.
One more thing, always check the date on the packaging before paying, some medicine might have passed its expiration date.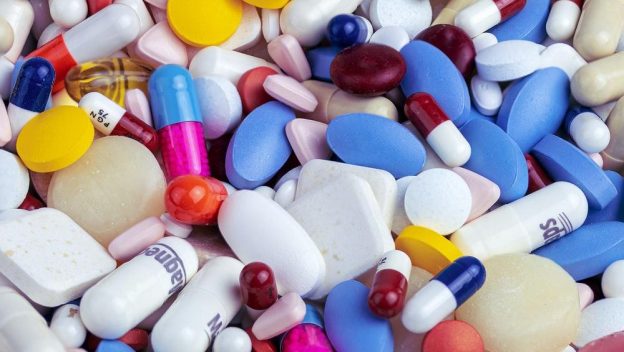 Health insurance
As mentioned above, Vietnam's private hospitals generally do accept international health insurance. However, you need to find out which one they accept and should get it before coming to Vietnam.
If you are a careful person, you might want to get an insurance package that also covers treatment outside of Vietnam as well. For specialized and complicated medical conditions, even Vietnamese sometimes choose to travel to Bangkok, Thailand, or Singapore to get treated. Luckily, travelling from Vietnam to these major tourism medical destinations is quite easy and relatively hassle-free.
There is no compulsory health insurance for retirees in Vietnam at the moment, and even if there is, compulsory insurance will likely only cover treatment fees at public hospitals. In my opinion, a global medical insurance plan is a must for retirees in Vietnam. You would also want your insurance package to cover vision and dental fees since these kinds of services in Vietnam have good quality but can sometimes be quite expensive.
Q&A
Conclusion
Pros:
Private hospitals are the way to go, they are well equipped, provide a high standard level of services, have foreign doctors and doctors who are trained overseas, can communicate in English, and accept international health insurance.
Pharmacies are everywhere and buying medicines over the counter is quick and easy.
Cons:
Private hospitals are expensive but can be covered with international health insurance.
Public hospitals are not suitable for foreigners, they are poorly equipped and do not have translators on-site.
.
.