With the economy of Vietnam growing rapidly, many investors are looking to invest in Vietnam. To help you make an informed decision, we've put together a list of the advantages of buying a business for sale in Vietnam.
It's all set up!
One of the major advantages of buying a business for sale in Vietnam is taking advantage of existing systems and resources. Staff, management, standard operating procedures (SOPs), and operations are already in place. This means that you won't have to spend time and money establishing these systems from scratch.
The existing staff may have experience and knowledge that they can share with you as you take over the business, which can help you avoid common pitfalls and make informed decisions.
Instead, you can begin generating revenue more quickly by utilizing the company's existing resources. This is especially useful in Vietnam, where the costs and time required to start a new business from scratch as a foreigner can be quite high.
Businesses For Sale Listings
In Vietnam
Location and lease advantage
The next advantage of buying a business in Vietnam is potentially acquiring a great location and lease agreement.
Vietnam is a rapidly developing country with a growing economy, and as such, there are many opportunities for businesses to thrive. By buying an already established business, you may be able to take advantage of a prime location that has already been scouted out and secured through a lease agreement.
This can be especially beneficial for businesses that rely on foot traffic or visibility, as a good location can significantly increase customer flow and overall profitability. A good lease can make all the difference when it comes to making a profitable investment. Additionally, a favorable lease agreement can save you money on rent and other expenses, allowing you to focus on growing and expanding your business.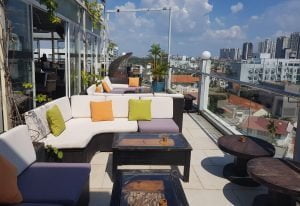 You do not have to experience the start-up phase
Another advantage of buying a business for sale in Vietnam is that you don't have to build a business from scratch. Starting a new business can be a long and difficult process, involving many steps, such as researching and identifying a market opportunity, developing a business plan, securing financing, and building a customer base.
Buying a business for sale in Vietnam allows you to omit many of these steps and start generating revenue right away! By purchasing a business in Vietnam, you can hit the ground running and focus on growing and improving upon what has already been established.
You will gain valuable financial information
A third advantage of buying a business for sale in Vietnam is that the business will have a financial history, which gives you an idea of what to expect.
When starting a totally new business, there is a high level of uncertainty and risk involved, as you have no previous financial data to guide your decision-making. With an existing business, you can review its financial history to get a sense of its past performance, including revenues, expenses, profits, and cash flow. This information can be extremely useful when evaluating the potential of the business and determining whether it is a good investment.
By having access to this financial history, you can make more informed decisions and have a clearer picture of what to expect in terms of financial performance. This means buying a business for sale in Vietnam can be less risky than starting a new business from scratch, as you have more data to work with and can better assess the potential of the business.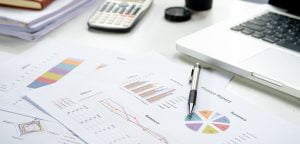 You can start making money right away
Purchasing an existing business in Vietnam also means you can take advantage of the work that has already been done to establish the business, such as building a reputation and customer base, creating systems and processes, and establishing relationships with suppliers. When starting a new business by yourself, it can take time and effort to build these relationships and acquire the necessary resources.
For example, the business may have a loyal customer base that you can continue to serve, a network of suppliers who can provide the materials and resources you need, and experienced staff who can help you run the business smoothly.
In fact, some businesses for sale in Vietnam are willing to transfer all of this information, like customer data or supplier contracts to their new owner. If you are lucky, you may even find businesses that let you have their brand and social reputation, too.
In addition, the business may have equipment ready in place and a stock of inventory. These resources can be extremely valuable in helping you get your business up and running quickly and efficiently.
All of these advantages can surely help you generate cash flow and start to regain your investment more quickly.
Conclusion
Overall, buying a business for sale in Vietnam can be a great opportunity for those looking to enter the business world in a developing economy. You can have the location and lease advantage or acquire valuable information like financial reports, customer data,… and be able to generate cash flow almost immediately.
On the other hand, buying a business for sale in Vietnam also carries some level of risk, as there is no guarantee that the business will continue to perform well after the sale. This risk can be omitted through thorough due diligence and careful analysis, but it is still something you need to consider carefully.
Looking for a business for sale in Vietnam? Check out our list here.
Or do you have any questions regarding buying a business in Vietnam? Feel free to drop our team of experts a message here.
Businesses For Sale Listings
In Vietnam