Do you want to become a business owner in Vietnam? There are tons of options for you! Starting a new business, buying a business for sale, investing in an existing company, or buying a franchise are all available for foreign investors in Vietnam.
If you want to skip the early stages of business development, purchasing a business for sale in Vietnam is the best route. This can be an appealing option with lots of advantages. But before making any decisions, it's important to weigh the pros and cons of each choice carefully.
So, without further ados, here are some reasons why you should or should not buy a business for sale in Vietnam.
Why you should buy a business for sale in Vietnam
Immediate income
When it comes to starting a business, many entrepreneurs have a clear goal in mind: making money. However, they frequently ignore the long and often unexpected road ahead. Most entrepreneurs fail to acknowledge the fact that they will be bootstrapping for an unknown period. From unexpected expenses to employing a team, it could be months or even years before you see a return on your investment.
That is why purchasing a business for sale in Vietnam may be a better option. With a well-established business, you can generate income immediately and be well on your road to financial independence. You'll also have more time to focus on expanding the business and improving profits. So why start from scratch when you can take advantage of a ready-made opportunity?
Access to financial track record
If you purchase a business for sale in Vietnam, you will have access to the company's financial history, including its profits, revenue, expenses, cash flow etc. This information can be crucial in evaluating the business's performance and potential for growth.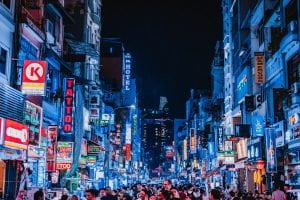 Established customer base
With a brand-new business, one of the biggest challenges you may face is building a customer base from scratch. According to a CBInsights analysis of 101 startup founders, 42% of small businesses failed because there was no market need for their services or products, which means that most startups failed due to a lack of customers.
However, by buying a business for sale in Vietnam, you can take advantage of established customer data already developed over time. This will give you an easier time as you can continue building on an existing foundation instead of starting from the zero mark.
With an established customer base, you'll better understand the types of products or services in demand. You can also maintain relationships with existing customers while attracting new ones. With this advantage, you may be able to generate money faster.
Less risky
Starting a totally new business can be time-consuming and risky. It requires extensive research, planning, and execution to establish a viable business model and gain traction in the market. Nonetheless, you can get away with all this startup phase simply by buying an existing business for sale in Vietnam.
A business for sale is already up and running with a track record of success, an established operation process, and a customer base with brand recognition. All of this information will help reduce your investment risks and improve your chance of success.
Furthermore, as a foreign investor, buying a business for sale in Vietnam is considerably faster than starting a new one, especially if you are buying a business with a former foreign owner.
If you want to learn more about the transferring ownership procedure, feel free to send our team a message, we are happy to help.
Why you should not buy a business for sale in Vietnam
Higher starting cost
Sometimes, buying a business for sale in Vietnam can be more expensive than starting a new one, especially if you are looking for a successful business for sale.
On the other hand, building a new company comes with its own set of costs. You'll need to spend money on research and development, and you might make costly mistakes. As they say, mistakes can be expensive, so it's important to factor in the potential costs of trial and error when starting a new business in Vietnam as a foreigner.
Therefore, when purchasing a business for sale, these costs are already included, and you can focus on growing and improving the business right away.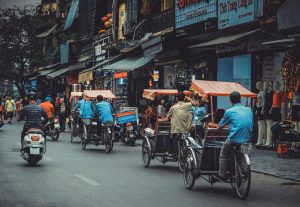 Cultural differences
While there are many advantages to buying a business for sale in Vietnam, it's important to consider some potential drawbacks as well. One challenge of doing business in Vietnam may be navigating cultural differences and potential communication barriers.
If you're unfamiliar with the business culture and language in Vietnam, it may take extra effort to build relationships with suppliers, customers, and other stakeholders. If you choose to start a new business in Vietnam from scratch, you will have more time to familiarize yourself with this new market and avoid a culture shock.
However, with some research and preparation, many of these challenges can be overcome, and the benefits of buying an established business in Vietnam may outweigh these potential problems.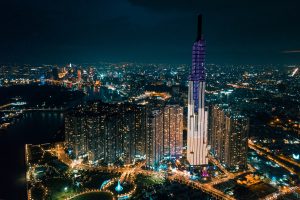 Challenges when transferring ownership
When considering buying a business for sale in Vietnam, one potential risk is that the existing managers and staff may have a strong attachment to the previous owner. This could make it challenging for them to adapt to new ownership and leadership, negatively impacting the business's performance.
The loyalty and trust that employees have built with the previous owner may be difficult to replicate or replace, making it hard to maintain the same level of productivity and employee satisfaction. Therefore, before buying a business for sale, getting to know the staff while doing the due diligence is important.
With all these pros and cons in mind, do you still think buying a business for sale in Vietnam is the best option? If so, have a look at this list of potential businesses for sale on our website here. If you still have some questions and need more advice, feel free to check out our free report or drop us a message!
Get Your FREE Business Set-up
& Investment Report