Do you want to sell your business in Vietnam? Do you know all the steps and what to expect throughout the process? If not, we are here to help!
Let us guide you through the steps involved in selling a business in Vietnam and some tips and best practices to help you get the most out of the process. Through this blog, we hope you will better navigate the world of selling a business in Vietnam.
Basic steps of selling a business in Vietnam
1.
Valuation: By looking at your financial statements and the state of the market, you can figure out how much your company is worth.
2.
Preparation: Make necessary adjustments, tidy up financial records, and gather all necessary paperwork to prepare your business for sale.
3.
Find a buyer: Promote your business for sale yourself through websites like
Bizspective
or get a business broker to assist in locating potential buyers.
4.
Negotiation: Negotiate the terms of the sale, including the price and payment process, once a potential buyer has been identified.
5.
Due diligence
: This is the process where buyers will thoroughly examine your business, looking at contracts, legal documents, and financial records to make sure the information provided is accurate.
6.
Close the deal: Both parties will sign a purchase agreement, and ownership of the business will be transferred after the buyer has finished their due diligence.
7.
Post-sale: To ensure a smooth transition, provide the buyer with any necessary training and support.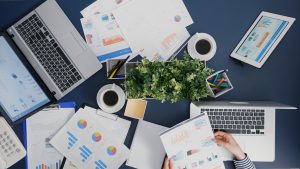 Challenges when selling a business in Vietnam
Acknowledging challenges when selling a business in Vietnam is important to avoid mistakes and save time. So, let's take a look at some common obstacles:
1.
Managing employee concerns: When you decide to sell your business, one of the most affected parties will be your employees. Therefore, it is essential to communicate with them in advance, respond to their inquiries, and offer assistance during the transition.
2.
Evaluating offers: Another challenge is dealing with lowball offers, which can be tempting to accept but may not reflect the true value of the business. In this case, you can work with a business appraiser to ensure a fair valuation.
3.
Maintaining motivation: It can be challenging to maintain motivation throughout the selling process; however, business owners should remain focused on their objectives and refuse to let setbacks prevent them from closing a successful sale.
4.
Navigating the legal and regulatory requirements: It is essential to have a thorough comprehension of the relevant legal procedures, such as registering the ownership transfer, acquiring the necessary permits, and paying any
applicable taxes
and fees. Significant fines and delays in the sale process may result from noncompliance with these requirements.
5.
Finding the right buyer: Assessing potential buyers based on their financial stability, industry expertise, and long-term objectives for the business can be important depending on the complexity of your business. It can be helpful in finding the right buyer and negotiating a fair price by working with a professional business broker or advisor.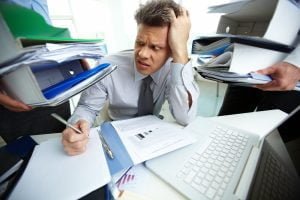 Tips for selling a business in Vietnam
1.
A solid business plan is essential: Investors buying your business want a business plan that can generate profits because company restructuring can be difficult, costly, and time-consuming.
2.
Learn more about tax: If you sell a business in Vietnam as an individual, a corporation, a non-tax resident, or a tax resident, you will be required to pay taxes at varying rates based on the profits or net gain.
3.
Prepare your financial statements: Organize them and check that they are updated. Your cash flow statement, balance sheet, and income statement all need to be reviewed. To better understand your business for sale in Vietnam, potential buyers may require to check your financial statements.
4.
Maintain a smooth-running business: During the sale process, make sure your business runs smoothly and effectively. Your business's value will rise, making it more appealing to potential buyers.
5.
Effectively market your business: Have a marketing plan to effectively promote your business for sale in Vietnam to potential buyers. Use social media or websites like Bizspective. You can also consider hiring a broker.
6.
Prepare for due diligence: Before making an offer, potential buyers will want to conduct due diligence on your business. Prepare for the review by organizing all your contracts, financial records, and other relevant documents.
7.
Get an expert on board: Because selling a business in Vietnam is complicated, you should talk to professionals like lawyers and accountants to make sure everything is done right.
Do you still have some concerns while selling a business in Vietnam? Worry not, Bizspective's team of experts is here for you. We can assist you every step of the way when selling a business in Vietnam.
Send us a message or get in contact directly with one of our experts here.