You have recently opened a business in Vietnam, or you are planning to open one in the near future. And you would like to know what are the costs of running a business in Vietnam, this guide focuses on operational costs. In a different guide, we will cover the costs of starting a business in Vietnam. 
Running a business in Vietnam is an exciting endeavour for anyone. So it is good to know which costs to expect. This guide will give you all the necessary information about the relevant operational business costs in Vietnam.
Fixed operational costs for a business in Vietnam:
Let us start with the so-called "fixed" operational costs in Vietnam. These costs would include rental fees, bills, and labour costs. Although the expenses below would not be 100 percent accurate, the information provided is supportive. It is taken from the average scale and is likely to meet most of your requirements.
Rental fees:
The rental fees really vary remarkably in Vietnam. For example, you are going to get different prices based on the location of your company. In Ho Chi Minh City, the rental fee is probably no less than USD 12 per square meter, and it can cost you up to USD 70 per square meter, depending on your location in this city.
The rental fee in Hanoi maybe a little cheaper than that of Ho Chi Minh City, as it will cost you between USD 30 and 40 per square meter for an A-level office with all the devices. If you set up your business in other cities or provinces, this rental fee can be reduced to a lower rate, such as USD 8 or 10 per square meter.
Other fees coming along with rental fees may involve cleaning and maintaining ones; however, these two are not that substantial to make you worry. There is an easy and effective new app called BTaskee that allows you to hire cleaners for your home or business.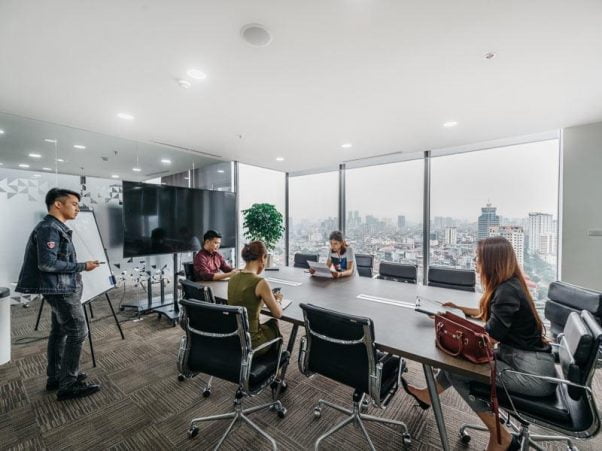 Internet, electricity, and water fees
:
Internet costs in Vietnam:
Internet, electricity, and water bills are normally not your most focused concern when starting a business in Vietnam. The usual fee for standard internet is about USD 20 a month. This can go higher, which may equal USD 30 or 35 if you wish to use a faster internet service.
Electricity costs in Vietnam

:
For electricity bills, the fees are calculated based on the amount you use. At some places, you may get a fixed amount every year. This happens when you rent apartments as your working space. Usually, these two may cost you USD 0.1 per kWh. Some places can cost you higher than that (USD 0,2 per kWh) since they get profits from electricity bills. The total amount for electricity can be between USD 200 to USD 750 for constant usage.
Water cost in Vietnam:
Water bills normally account for USD 0,3 – 0,4 per cubic meter in most offices. Just like electricity bills, some hosts can put a business price tag on these bills. The total amount you have to pay for each month would be about USD 6 per person, based on your usage.
Labor costs & accounting:
Labor costs in Vietnam:
As a business owner in Vietnam, you may well acknowledge that a successful enterprise must focus on its human resources. This factor is the primary one that leads one business to its most outstanding achievements.
When opening a company, it is vital to bear in mind that you have to spend a substantial amount of effort, money, and time on labour. The labour costs include recruitment and training fees, which are constantly updated, and nowadays, these fees seem to increase significantly for the variety in the labour market. If you want to be a market leader in the field you have chosen to do business in Vietnam, you had better have USP in both product and labour sources.
The labour costs also include salary, bonus, and payments for other social benefits of your staff. For each industry in Vietnam, there is a distinguished salary rate. In general, an intern would cost you about USD 80 to 150, while executive positions are approximately USD 300 to 500. The higher levels can cost you from USD 700 – 1,000 for each position, and some may even cost you as much as USD 3,000 to 4,000 for positions such as director. This is something to consider carefully when setting up a business in Vietnam.
Costs of starting a business in Vietnam
Accounting service costs in Vietnam:
Another issue that business owners should take care of when setting up a business in Vietnam is accounting. Because internal and external accounting, taxation, and reporting services are must-haves.
The taxation laws in Vietnam are much different from International ones. There are rules and applications you have to be fully aware of so that your business in Vietnam can operate smoothly and engage in less risk in the short or long term.
The average rate for such services would be around USD 100 – 250 per month. The fees you need to pay are highly dependent on your demands and usage, especially when you tend to start a business of large scale and size.
You can contact Bizspective's™ tax and accounting expert if you have any questions. Or just contact the team and we will point you in the right direction.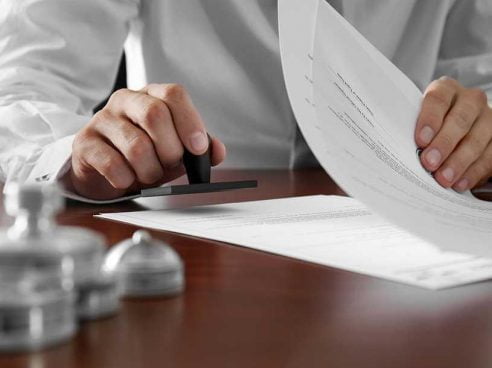 Variable operational costs for a business in Vietnam:
It is indeed tricky to put an exact price tag on the total cost that one has to spend in order to run a business in Vietnam. This results from the industry you work in, the aim you head to, and the size you determine in the first place. Variable operational costs can be material costs and commission costs for either staff or collaborators. Taxation would be one of the variable costs for your business as it would account for 20% of the company's profit. VAT ( Value Add Tax) accounts for 10%, and personal tax rates vary from 5 to 35%.
Q&A:
Here goes the Q&A section. Down below is the question list we often receive and our answers to those:
Yes, you can if you meet all of these conditions: you must be 18, and not be banned from management activities. You can either be Vietnamese or foreigners. You can also be either an investor or not. Besides, you have rights and duties updated in the Vietnamese Laws; hence make sure you have acknowledged them well enough.
This depends on your industry of business. For example, e-commerce and F&B are two great ones to kick off. Vietnam is an entrepreneurship-promoting country. The Government is willing to support your business as long as it is legal. After all, the Vietnamese market, especially in Ho Chi Minh City and Hanoi, is worth exploring.
The primary costs have been discussed throughout the article. The exact amount cannot be determined as we have got information about your company. Hence, it highly depends on company type, product or service, and size.
There is no specific good time in business, you only have opportunities, which can come at any time, and all you have to do is to be well-prepared for it. In the COVID 19 pandemic, e-commerce is remarkably promoted, and many small to medium businesses have taken the chance and achieved some of their goals.
This is a great question. First of all, USP is no doubt very important. Next to the operating systems, financial system, and marketing strategy to navigate throughout the year. Besides, you need the call for the capital, and of course, registration. There are so many factors that need to be mentioned, which can take an article to talk about.
.