This is a short guide on how to open a bank account in Vietnam. In recent years, the banking system in Vietnam has developed rapidly in both its scale and quality of services. Vietnam now has many banks in place, playing a crucial part in promoting the sustainable development of Vietnam's economy.
If you are a foreigner in Vietnam, having a bank account is a necessity. Making sure your finances are in order is as important as sorting out accommodation and healthcare when moving into a new place.
One of the biggest expat challenges is that you have financial commitments in both your home country and your host country. This means dealing with different currencies, transferring money between countries, and managing several accounts.
But worry not, most of the banks in Vietnam are expat-friendly and are always ready to help. Here are some basic things you need to know on how to open a bank account in Vietnam.
Opening a bank account in Vietnam, what are the best banks?
Here are some common choices of reputable and popular banks to open a bank account in Vietnam for expats
Local banks
Foreign banks
.

What documents do you need to open a bank account in Vietnam?
To open a bank account in Vietnam, you must submit the following documents:
●
A stamped visa with the validation for 3 to 6 months (may vary by bank)
●
A minimum deposit amount (may vary by bank)
●
Foreigners holding work visas may need to provide a copy of their work contract
●
Fill out the bank's application form.
What is the process to open a bank account in Vietnam?
The procedures to open a bank account in Vietnam for foreigners are carried out in the following order:
●
Step 1: Prepare documents
●
Step 2: The bank confirms customer information
●
Step 3: Sign the agreement
●
Step 4: Announce account information to the customer

Quick note: Bizspective specialises in selling business, both full buyouts and partial investment, this is a great way to skip all of the start-up procedures and potentially reducing your risk as the business will be fully operational and potentially already profitable.
It can also be a passive investment (buying shares in the business) if you are not looking to be involved in the operations however receiving the perks of being an investor. Some of the perks would include diversifying your investment portfolio and obtaining a long term visa in Vietnam. Take a look at our listings below.
Businesses For Sale Listings
In Vietnam
What type of account can you open?
Vietnamese dong account
Having a local currency bank account will make it easier to pay for services in Vietnam. It also allows you to withdraw money in Vietnamese dong without additional fees.
In general, to open a bank account in Vietnam in local currency, your minimum deposit requirement is 3,000,000 VND. It is strongly recommended that your account balance should not be less than 100,000 VND, or you may be charged approximately 1,000 VND per day.
Please note that these requirements may differ from bank to bank so it is best to ask your chosen bank directly for clarification.
Foreign currency account
A foreign currency bank account will allow you to easily transfer money to a foreign bank. Some foreigners choose to open this type of bank account in Vietnam to send money to their home country. It is a great way to send money from overseas to Vietnam with extremely low charges.
How to withdraw a foreign currency with low fees?
Sending a foreign currency to a foreign currency account is easy and in our experience very low cost (we have regularly used VIB & SHB to do this).
Once your capital has arrived in your foreign currency account, you can then exchange it to VND using the bank's exchange rate, or (in the case with SHB & VIB) you can ask to withdraw the foreign currency in cash. There is a fee for this, however, if you can wait for more than 7 days there will be no fees involved. You can then take this cash to a money exchange place with better exchange rates.
Offshore account
An offshore or overseas bank account is an account that you have in a country other than your country of residence. This can be the most effective way if you want to make and receive payments in multiple currencies, hold funds, and open savings and investment accounts.
What are the benefits of an offshore account?
Offshore accounts usually have regular banking functions such as debit cards, and online and mobile banking. Although each offshore account has different functions and advantages, here are some additional ones:
●
Potential tax-saving savings and investments in various currencies, although any tax benefits depend on personal situation
●
Hold currencies, pay, and receive payments in multiple currencies
●
Obtain international expertise and investment advice
●
Store your funds in a safe and centralized location, connected to your local account
●
Keep the same bank account wherever you go
What type of bank cards can I get?
Debit card
You can only obtain a debit card if you have a Work permit, TRC, or investors visa, i.e. not a tourist visa.
Credit card
You can get a credit card if you have a long-term visa, however, it does depend on the bank. Some banks will offer a Mastercard enabling you to make online payments if you have a TRC or investors visa. The banks we know that may provide that option are VIB and SHB as these are the banks our clients usually chose. For other banks, you would have to ask directly.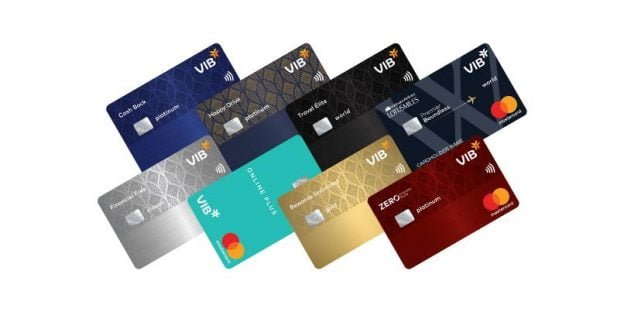 .
Internet Banking
Most banks will offer internet banking which is very convenient and easy to use in Vietnam. Our recommended bank may offer you a no-fee transfer option. Generally, in other banks in Vietnam, there will be no fee if transferred to an account in the same bank and a fee of between 2,000 – 6,000 VND to external banks within Vietnam.
Most banks now have the ability to pay via QR code, this is a relatively new technology in Vietnam and also very convenient to use in supermarkets etcetera. The receipt will have a QR code, you simply scan it, check the fee, and approve..
Savings account
Savings accounts in Vietnam have great interest rates, they range from 5% – 7.5% depending on the amount and duration of the savings account. You must have a TRC in order to open a savings account..
What bank do we recommend?
We are sure many of the banks listed above are great banks with good service. Our team and many of our clients have personally found that SHB is the best to open a bank account in Vietnam, here is why:
●
Many English speakers in the larger branches in major cities in Vietnam
We also learn that it depends on the branch and the people working in that branch, so it's best to go in and have a chat with them first whichever bank you choose. We also recommend having 1 point of contact who is good at communication and speaks English well, this tip will help a lot when you want to open a bank account in Vietnam. You may ask for their personal contact information so you can contact them and ask them questions before heading to the bank to save you time.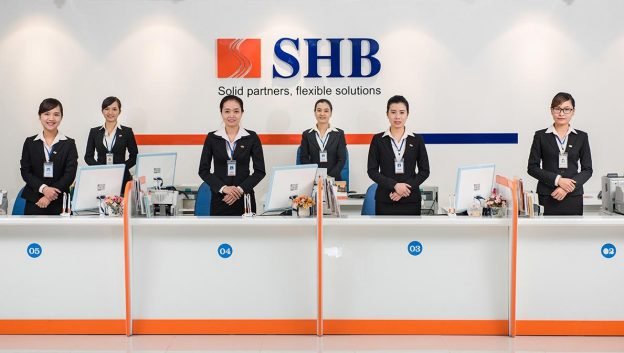 .
Q&A
Yes, foreigners can open a bank account in Vietnam. The requirements and procedures are listed above.
If you are an entrepreneur or investor and plan to repatriate funds outside of Vietnam, it may be better to choose an international bank such as Standard Chartered Bank, Citibank, Shinhan Bank, HSBC, ANZ, etc.
However, most of our clients use local banks. If you just want to minimize costs, make international transfers, and be able to withdraw money at an ATM, then the local bank is sufficient.
Most banks in Vietnam have at least one English-speaking service representative and English brochures online so you can easily get support when opening a bank account in Vietnam. Here are some common choices for foreigners:
●
Vietcombank: friendly and professional staff, offers a wide range of packages, has ATMs all over the country, additional fees are quite high.
●
Agribank: not so good with foreign clients due to communications and English, however, this bank has offices and ATMs in rural areas if that is a must.
●
SHB: This is our recommended bank as we have had the best experience with this bank. However, it may depend on the branch and management within that branch.
Most banks in Vietnam require an initial deposit. The exact amount varies from bank to bank.
Talk to us
Whether you're looking to enter Vietnam, or have been operating there for years, it's important to work with a partner on the ground who knows the culture, law, policy, or potentials and can help you avoid any unwanted mistakes and navigate the minefields.
Get in touch with Bizspective to discuss how we can help to take your Vietnam business to the next stage.
.